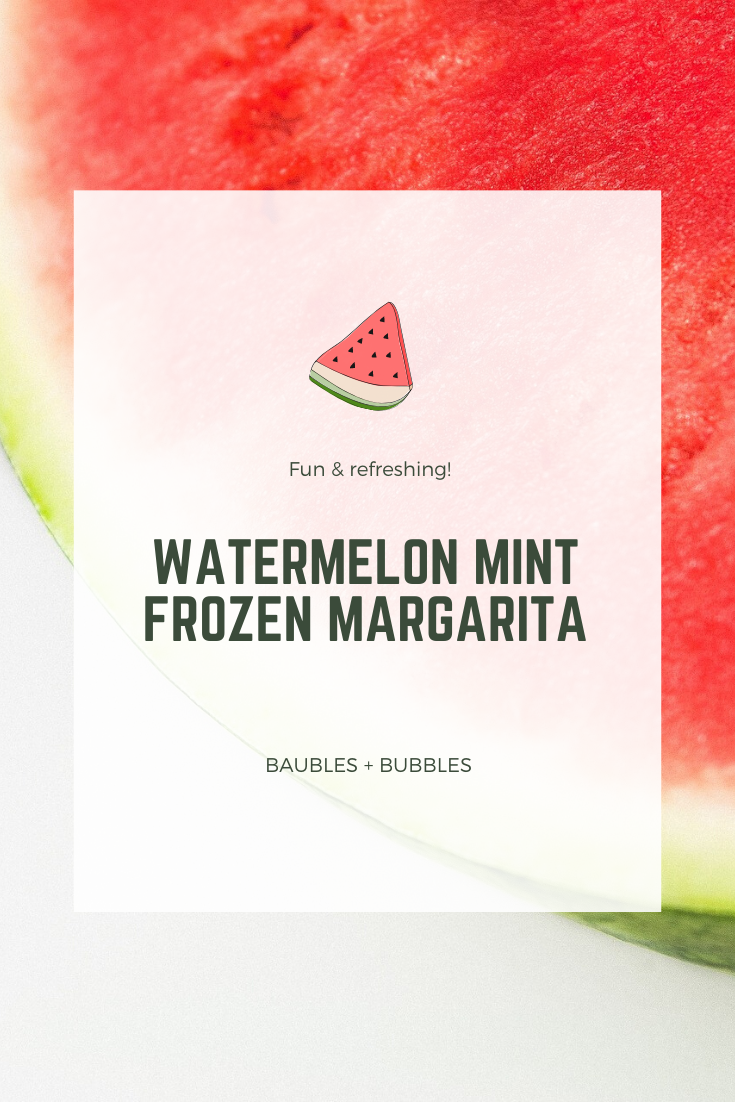 Bubbles . Gluten Free . Lifestyle
Watermelon Mint Frozen Margarita
On May 26, 2020 by baublesbubbles
I love a good margarita, especially when it has a kick or twist! I was inspired to create this drink while browsing TikTok. It's a fresh, fun margarita that can easily be made at home!
Disclosure: Some of the links below are affiliate links, meaning, at no additional cost to you, I will earn a commission if you click through and make a purchase.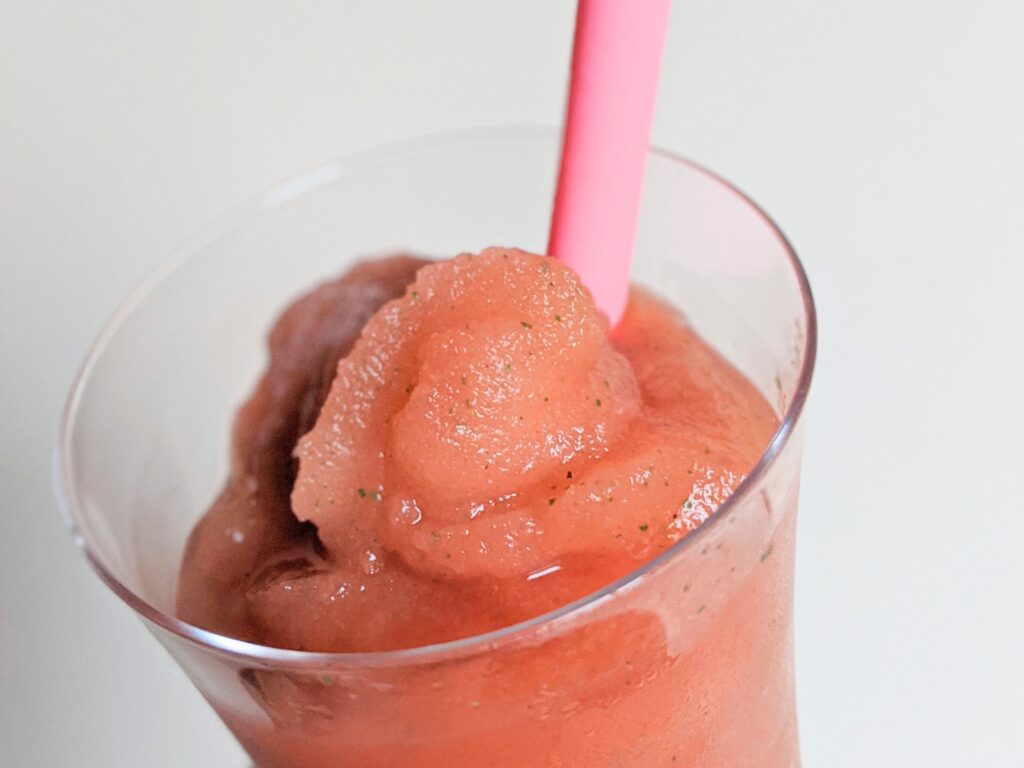 Frozen Watermelon + Mint Margarita Cocktail Recipe
Ingredients – Per Serving
1 Cup of Cubed Fresh Watermelon
4 Leaves of Fresh Mint
2 Limes, Juiced
Agave to Taste
2 Ounces of Tequila
1 Ounce of Triple Sec
Ice
Instructions –
Cut watermelon into cubes and freeze. Overnight is ideal.
Blend frozen watermelon, mint, lime juice, agave, tequila, and triple sec.
Add ice and pulse until smooth.
Pour into fun glass, garnish with watermelon + mint and enjoy!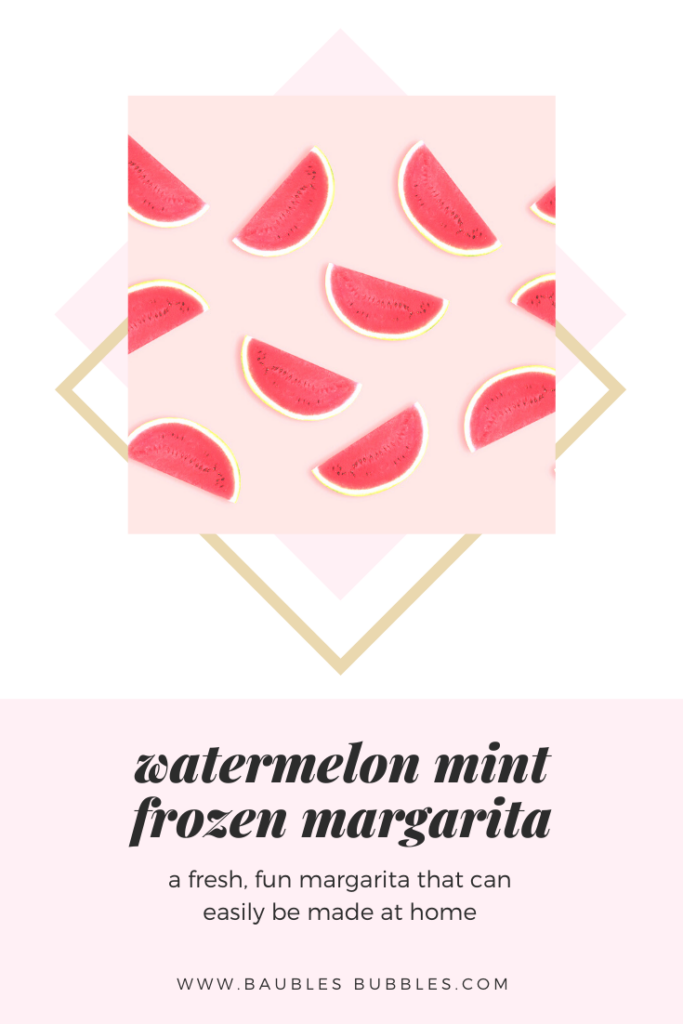 Recipe Notes:
I will forever prep leftover watermelon for this drink! Watermelon freezes well. Prepped pre-frozen watermelon makes for easy summer drinks. Yum!
Sweet Mint is my personal favorite! I love to keep it in my little patio garden. I recently DIYed a Cinder Block Herb Garden – find out all about it HERE.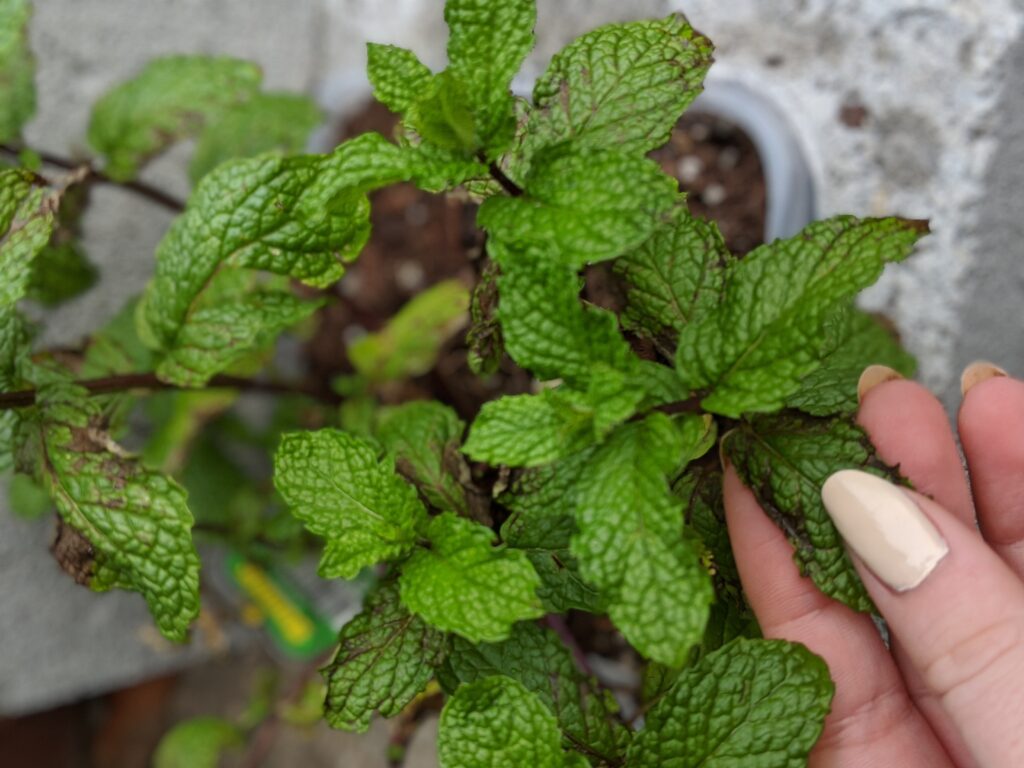 Xo, Madi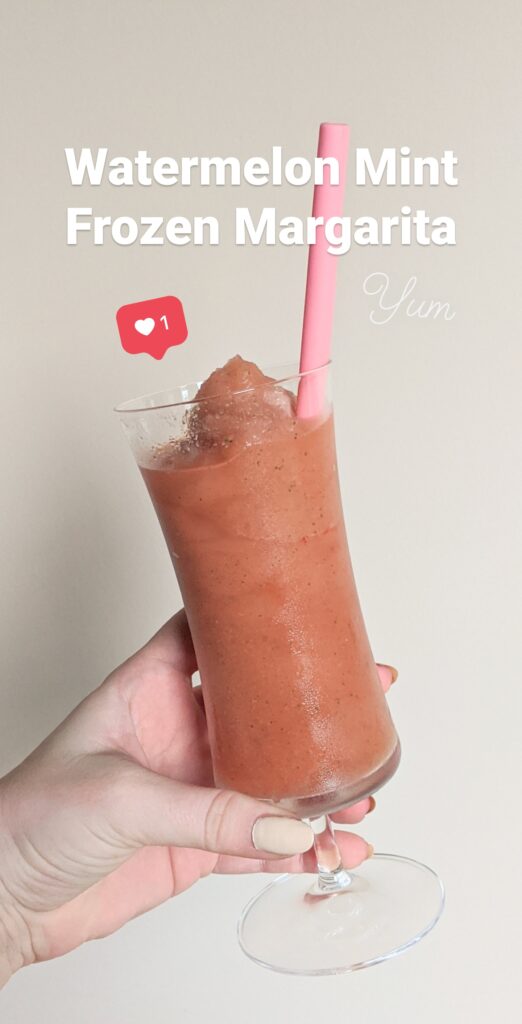 3 comments
Archives
Calendar
November 2023
S
M
T
W
T
F
S
1
2
3
4
5
6
7
8
9
10
11
12
13
14
15
16
17
18
19
20
21
22
23
24
25
26
27
28
29
30