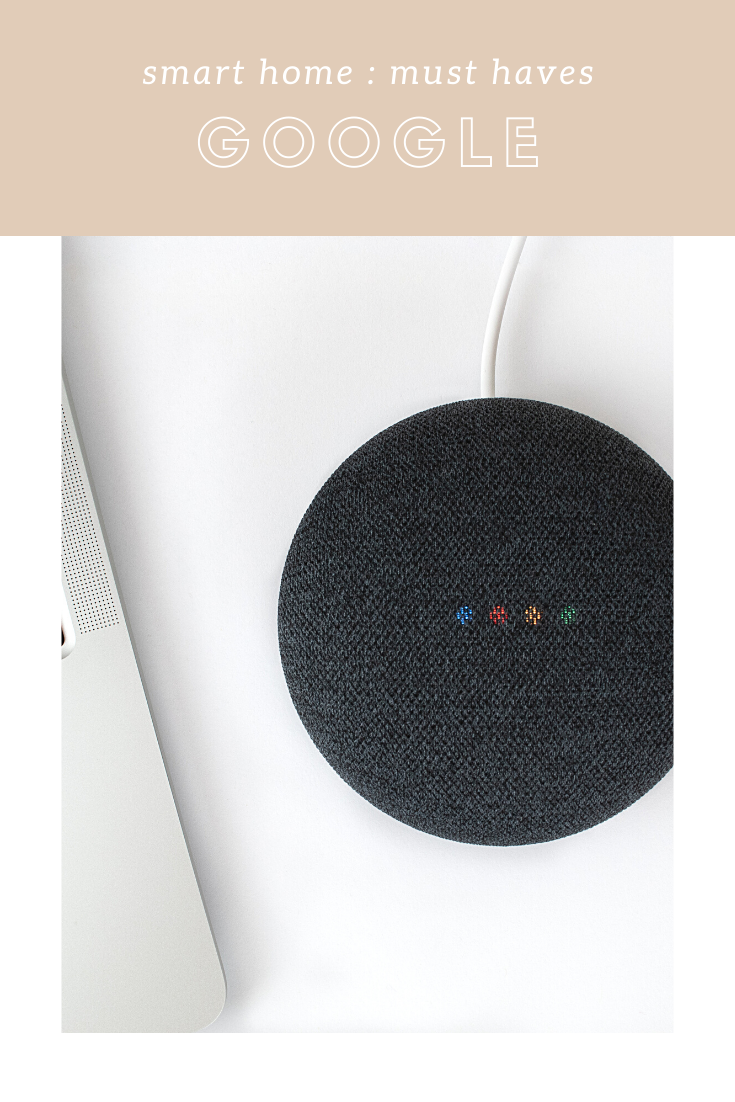 Lifestyle
Smart Home Must Haves
On March 24, 2021 by baublesbubbles
Now that Big Blue is ours, we can't wait to customize it! Starting with Tech. We are a Google household. Here is a list of our Google Assistant Smart Home Must Haves!
Disclosure: Some of the links below are affiliate links, meaning, at no additional cost to you, I will earn a commission if you click through and make a purchase.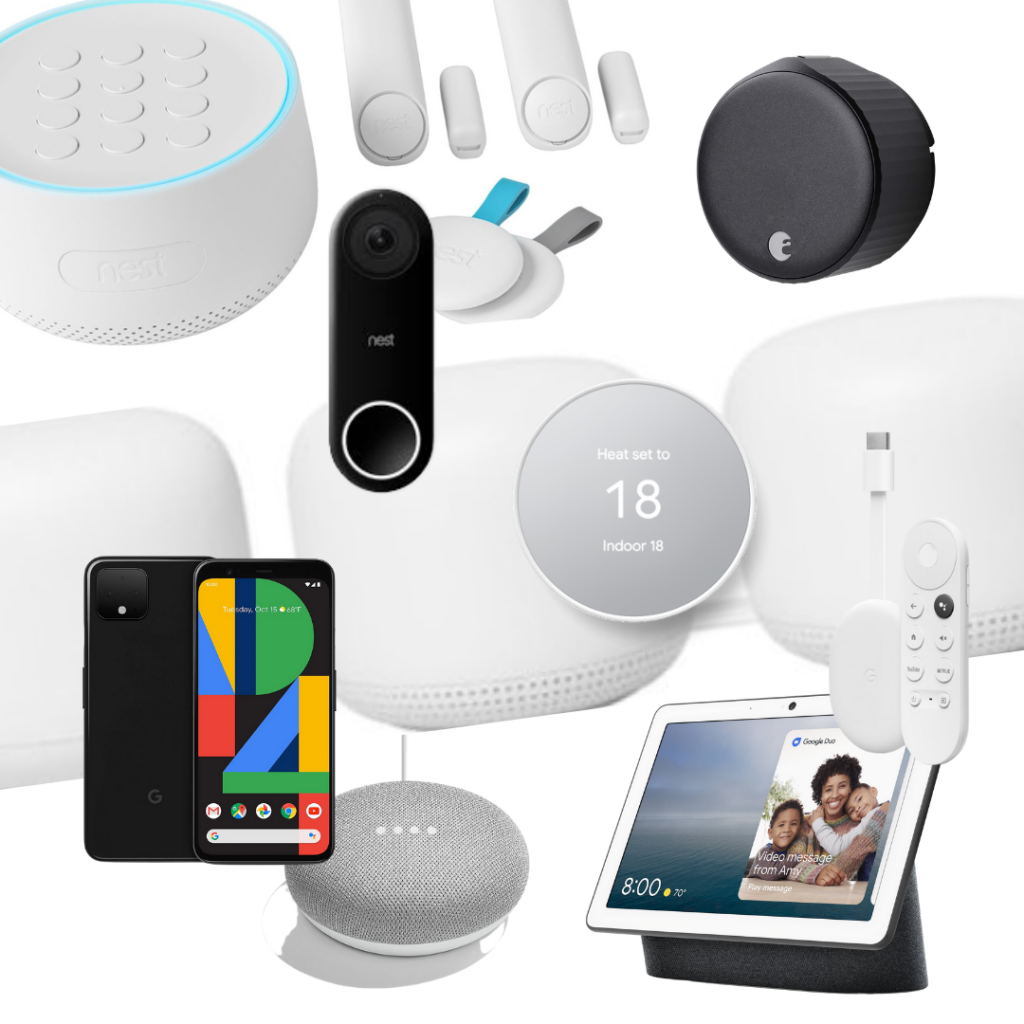 Wifi

If you are interested in having a smart home, you have to have Wifi. We love the Google Nest Wifi Router and Point system. Depending on the size and layout of your home, you may need more point units. Each Wifi Point is also a speaker complete with Google Assistant!
Phones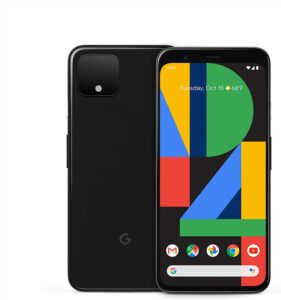 To make your smart home system as efficient as possible, you need a smart phone that operates on the same software. We use all Google devices. Both my husband and I have Google Pixel phones on the Google Fi network. You can save $20 off your first Google Fi bill by using this link. You'll use the Google Home app + Google Assistant to operate your Smart Home system.
Security System + Cameras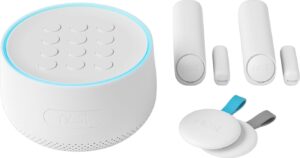 As recent first time homebuyers, we knew we wanted a security system for our single family home. After lots of research, we decided on the Google Nest Secure Alarm System + Nest Aware Subscription. We love that this system using the Google Assistant and offers Nest Tags, the keychain fobs. Each person has their own passcode as well. The system comes with two Nest Detect sensors for windows or doors. We've added additional sensors to our system.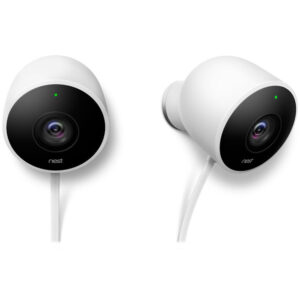 The most helpful part of our security system is the outdoor cameras. We love the Google Nest Cam Outdoor Security Camera. The camera performs well day and night. We love that with the Nest Aware Subscription we are alerted on every connected device when something happens on our property. 90% of the time, it's a harmless alert. The piece of mind that comes with that instant information is priceless.
Doorbell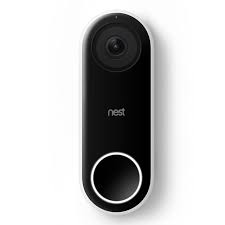 Our Smart Doorbell of choice is the Google Nest Hello Video Doorbell. It's sleek and super easy to use! With our Nest Aware subscription, Nest Hello tells you who's at your door and when there's a package on your doorstep. It's also another exterior camera for various live view uses. We most recently used the doorbell live video view in the Nest app when there was a tornado warning. We could see the storm pass our front yard from the safety of an interior closet.
Smart Locks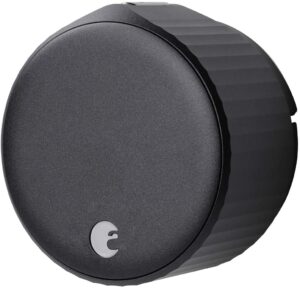 We love the flexibility a smart lock offers. We even utilized this tech in our apartment. With the August Wi-Fi Smart Lock you can add keyless entry to your existing home or apartment lock in minutes. It is extremely easy to send secure keys to friends, family or people you trust instantly, all from the August app. You can also open the door from anywhere, making it simple for contractors and more to entry your property at a distance. Cons for this brand of smart locks are the limited range when connecting to the Wi-Fi router and battery life. To have the best experience, be sure to have Wifi Points near each smart lock and find a rechargeable batteries. We like these Rechargeable 123A Batteries from Amazon.
Lights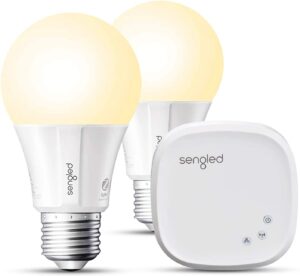 Lights seem like a silly thing to include in our smart home set up, but it is truly life changing. We love being able to control our lights using our voice. Our favorite light bulbs are the Sengled Smart Light Bulbs. This system uses a Smart Hub with high connection reliability. That means you can add up to 64 smart bulbs to the smart hub system. All without worry about straining your network and frequently drop offline like most smart WiFi bulbs in the market.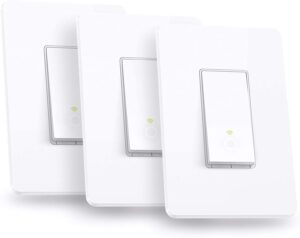 Some light fixture don't use a basic light bulb. For these lights, we use smart switches. The Kasa Smart HS200P3 Wi-Fi Switch by TP-Link is easy to install. These switches are perfect for the recessed lights in every room of the new house. Please Note: these smart switches don't fit well in standard wall cover plates. This Screwless Decorator Wall Plate creates a clean, finished look. The Wi-Fi Switch also works with the outlets + plugs we'll talk about next!
Outlets + Plugs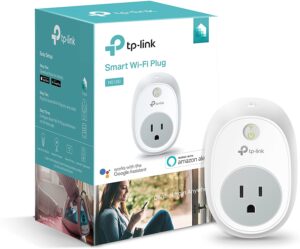 Smart plugs make anything into a smart device! We love using Kasa Smart Plug by TP-Link. We use these plugs for lamps, tech, entertainment and more! My personal favorite use is for our Christmas tree + fireplace. We add the plugs to routines in the Google Home App, making it as simple as a single command to create instant cozy feel in your home. Kasa Smart by TP-Link has outlet, power strip and outdoor options too!
Thermostats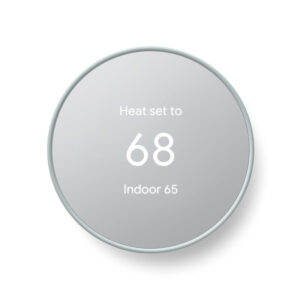 As the seasons change, so may your thermostat settings. It is too easy to adjust to your ideal temperature using the Google Nest Thermostat. You can control it from anywhere with the Google Home app – whether you're on an errand or in bed. We love that you can set the thermostat to less extreme settings while you're away, then have it update to your comfort as you arrive back home. Please note: If you are replacing an old thermostat, you may need the Trim Kit for a finished look.
TV + Chromecasts
With a Google Chromecast you can make any TV a smart television. We have several generations of the Google Chromecast. The newest Google Chromecast with Google TV includes a voice activated remote. When linked to your Google account you can even get personal suggestions based on your subscriptions, viewing habits and content you own. All of our TVs have a Chromecast plugged in. (We even travel with one!)
Smart Displays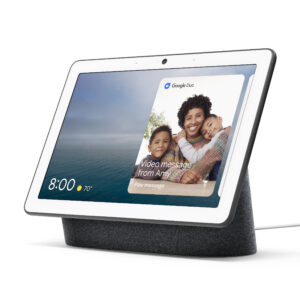 In areas of the house that don't have a TV, the Google Assistant Smart Displays are incredibly useful! We have the Google Nest Hub Max in the kitchen for easy access to the doorbell feed, video calling, recipes, music and MORE. We have the smaller Google Nest Hub on the desk in the office. It's so nice to see notifications, news, content, etc on a separate screen. Yay for multitasking. If you read our We Bought a House post, you may have seen that one of the first things we did was set our wedding photos to display on all the devices.
Speakers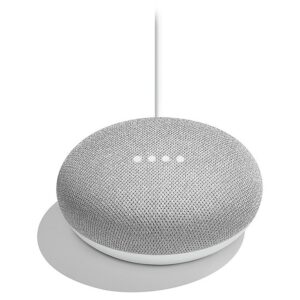 To best control our entire smart home system, we have various speakers in each room. We have many Google Nest Minis. They go on sale often and can be found during the holidays for an incredible value. For smaller spaces like bathrooms + hallways, we love these Outlet Wall Mount Holders!
Remember: the Google Nest Wifi Points act as speakers too!
What is your favorite Smart Home product?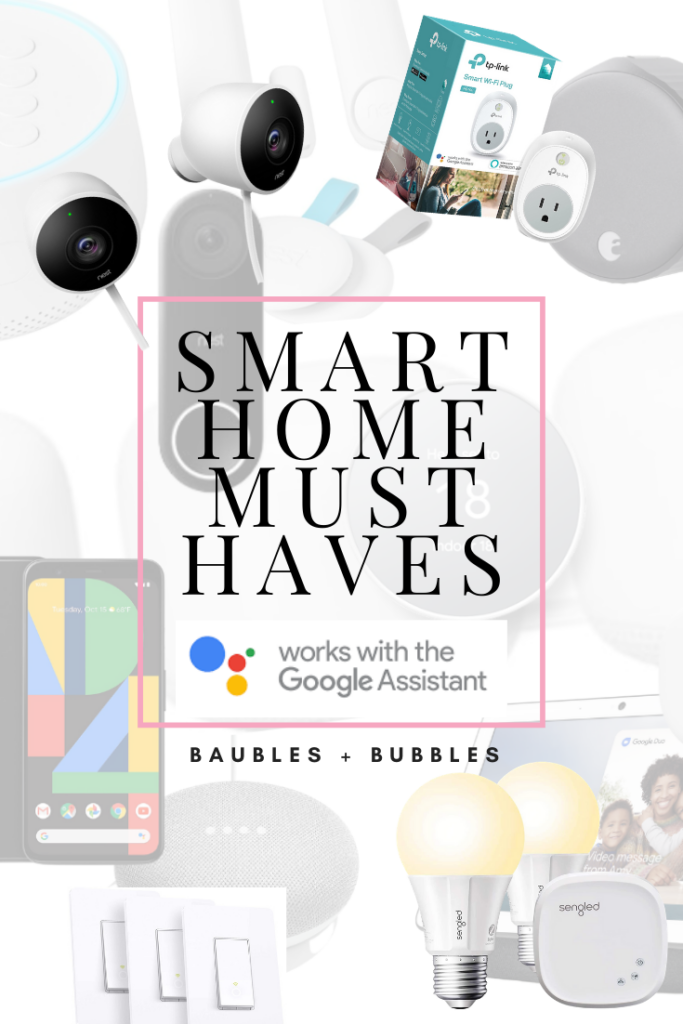 Xo, Madi
Archives
Calendar
November 2023
S
M
T
W
T
F
S
1
2
3
4
5
6
7
8
9
10
11
12
13
14
15
16
17
18
19
20
21
22
23
24
25
26
27
28
29
30