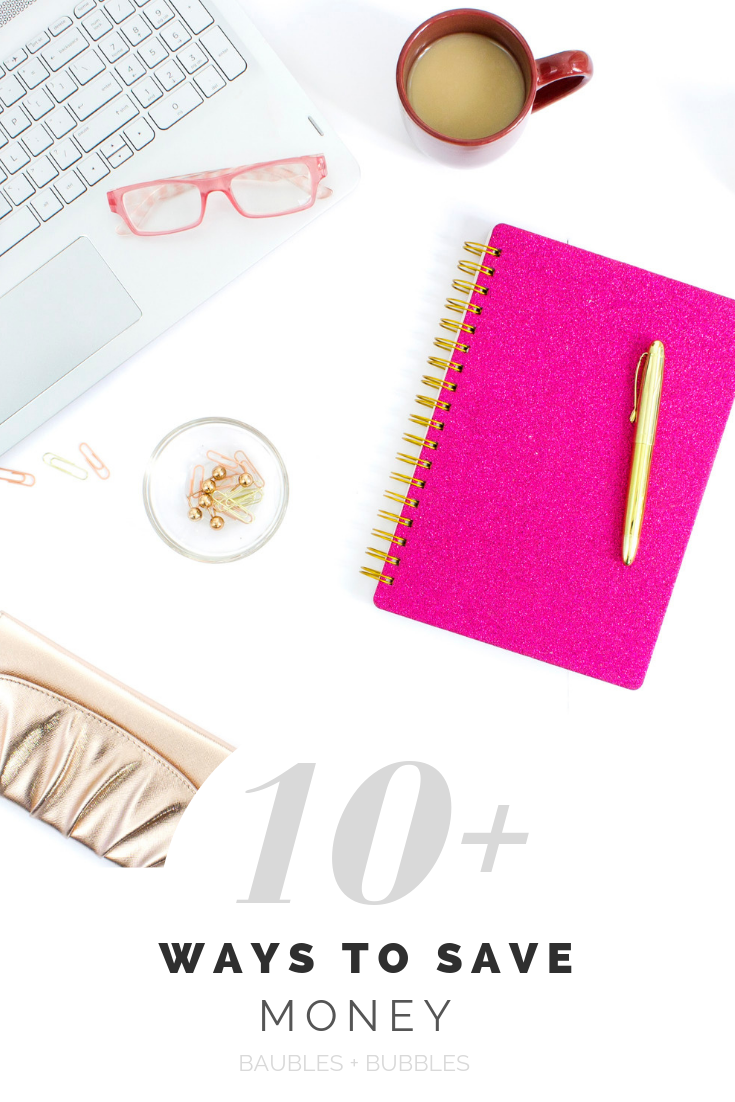 Budget . Lifestyle . Uncategorized
10+ Ways to Save Money
On November 12, 2018 by baublesbubbles
Everyone likes to save money. Especially when it's fast AND easy! Here are more than 10 ways we save money every day!
Disclosure: Some of the links below are affiliate links, meaning, at no additional cost to you, I will earn a commission if you click through and make a purchase.
Shop Off a List
Shopping off a list is my best money saving tip. It seems so simple, but it truly makes a difference. I make a list for everything I need. Cute planners and stationary definitely make this easier. I have running lists for each type of store. One for the grocery store, Target, Amazon, Dollar Tree, etc. If I think of something we need, I add it to the list. Each list then gets edited before I head to the store. If it isn't on the list, I don't buy it. Most of the time..
I also keep each list on my favorite app, Wunderlist. It syncs with all your devices to make it easy and accessible, from wherever you are! I can add sale information, links and dates to each list in the Wunderlist app. This helps me keep track of what is on my paper list and what I need to add. It also helps me know what I'm looking for in the ads.
Shop the Ad
Stores make it easy to save. In order to get the most bang for your buck, be flexible in what you purchase when! You've got your list, now compare it the Weekly Ad, Sale or Promotion. Are there any savings that stack? If not, do you really need that item now? Can you wait until it is on sale? We save the most of groceries each week by shopping the ad and planning our meals around what is available.
Use Coupons
Coups, baby, coups. I love coupons. They are like free money! With a quick search online you can find a coupon for almost anything. From food to shoes, look around and you will locate a code or coupon to lower your total. My favorite coupon sources are Coupons.com & RetailMeNot.com.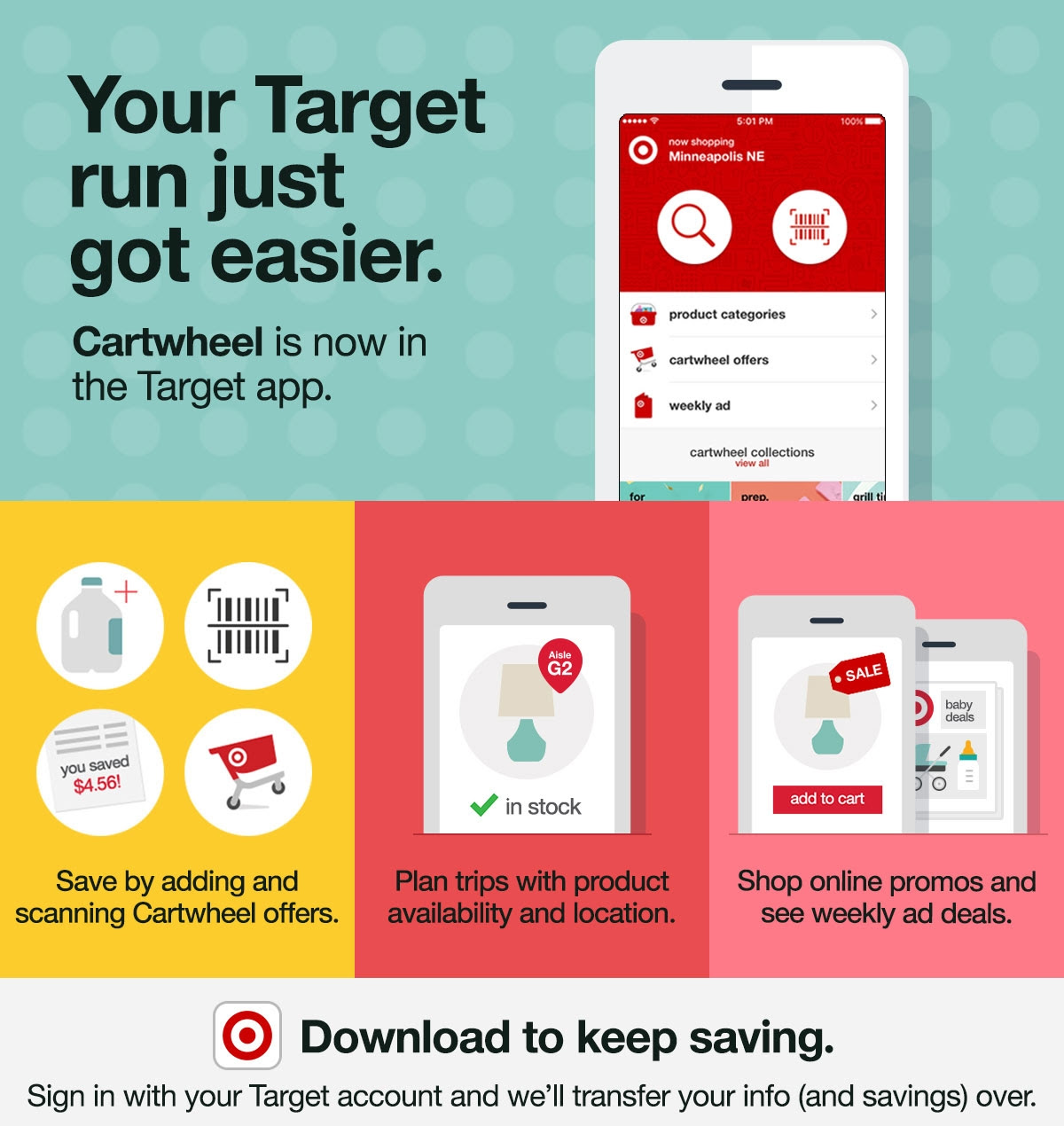 Most stores and restaurants have exclusive in app coupons. Use them! We save hundrends of dollars a month using the Weekly Ad and VIC Rewards Program + coupons at Harris Teeter, our grocery store! Our store doubles coupons every day up to 99 cents. That's huge savings when you use coupons with every transaction! AND about once a month they offer Super Doubles where they double coupons up to $2. During this sale, we get many items for free. FREE! You can't beat that!
My fav store app is Target! The Target app now includes Cartwheel, with great savings that can be combined with every day REDCard savings like 5% off EVERYTHING. I use the debit card option, which has all the same savings but connects to your checking account for instant bill pay!
I don't know everything there is to know about using coupons, but I do know the experts that do! I check Free Stuff Finder & Krazy Coupon Lady every week to see what they are saving on. They have the best recommendations and instructions on how you too can save!
Get Cash Back
Rebates and cash back offers are so simple. I'm always surprised to know that most people don't know how to use rebate programs. These programs give you cash back on purchases you were already going to make. You can use these programs as much or as little as you like, but trust me, you'll be hooked!
The easiest and most profitable is Ebates. Ebates has an awesome Chrome extension that alerts you when a rebate is available. The extension tells you how what the percentage back is and prompts you to click through to activate the offer. One click and you're saving!
If there is a site that doesn't have an Ebates offer I always check TopCashback! TopCashback has a $10 signing bonus + cool offers for FREE items on your first order. Find out more HERE.
Another cash back or rebate program that I LOVE is Ibotta! Ibotta has offers on all sorts of things. You add the offers to your account, then take a photo of your store receipt. I love to use Ibotta to save of specialty drinks and gluten free items. It's a fun way to try something new! Sign up today and receive a $10 Welcome Bonus when you complete your first offer. Visit Ibotta for more information.
Take Advantage of Rewards
Offering a rewards program is a trend I'm loving. Many stores have recently added these rewards programs! Your favorite local coffee shop to the name brand you splurge for. Do your research. Sign up! Enter all your information. Sure, you'll likely receive email offers from that company, but you're likely already getting hundreds of these a day. Mine are filtered out and I don't mind sorting through another one or two a day if it means I save big. Or better yet get something for free! Frequent purchases, early access to sales and birthday rewards are just a few of the ways these companies want to reward you!
Sell Your Stuff
One man's trash and whatnot. Don't sell your trash, However, if you have items in gently used or like new condition – SELL THEM! You can get part of your money back by reselling these items online. There are many online marketplaces to sell your stuff.

My personal favorite is Poshmark. I've made $50+ each season selling unwanted clothes on the site. When I switch season in my closet, I audit my wardrobe. These sales just about pay for my upgraded items every season. Join me on Poshmark, the #1 app to buy & sell fashion. Shop 5,000+ brands at up to 70% off! Sign up with code BAUBLESBUBBLESB to save $10 on your first order: HERE.
Sell Your Skills
Use your skills to start a side hustle. Sell your skills! Whether you make jewelry or can prepare taxes, there is a way to monetize your skills. My go to places to find freelance work are friends and family and Upwork. I've also used various Facebook groups and Craigslist. Pay rages based on project, but it's a fun way to stay up to date on the latest in your interest fields!
Shop in Off Season
Patience is key. Browse when the newest collections come out, but wait to strike until off season. If you still want it, you'll be even more excited that you were able to get it at such a great price! I have been lusting over these J.Crew swimsuits all summer long. I waited and BAM, $10-$20 for my soon to be favorite $100+ swimsuits! Free shipping when you sign up for their rewards program at J.Crew Rewards. You better believe I just ordered them all. Yay!
Shop Resale
Quality lasts. Don't be afraid to shop resale for those quality, lifelong purchases. You'll save lots of money AND help the environment! Charity thrift stores and online marketplaces are a great place to start your search.
I've found some of my favorite clothing pieces on Poshmark! Poshmark makes it easy to find quality clothes in great condition. Shop 5,000+ brands at up to 70% off! Sign up with code MADIRAEXO to save $5: HERE.
I LOVE Better World Books for gently used books. This amazing company donates a book for every book that is purchased. They also offer free environmentally friendly shipping on most books! Check them out.
Share!
This one seems silly, but it can be a lot of fun! Sharing is caring. Find a friend or two or five and work together. Buy in bulk and split it up. Host a Clothing Swap Party. Take turns hosting dinner instead of going out. Or go out and share a meal. You can do so much more together, than you could afford on your own. Plus, it's more fun with friends!
Find FREE Entertainment
You've gathered your friends, now find something fun to do. Every city is different, but I guarantee yours has free events and entertainment. Visit your city, news station, or newspaper website and find the calendar. Facebook Event tab is also a great resource! You'll explore new places and activities. You may even meet new friends! Get out there and have a fun, FREE adventure filled life!
Xo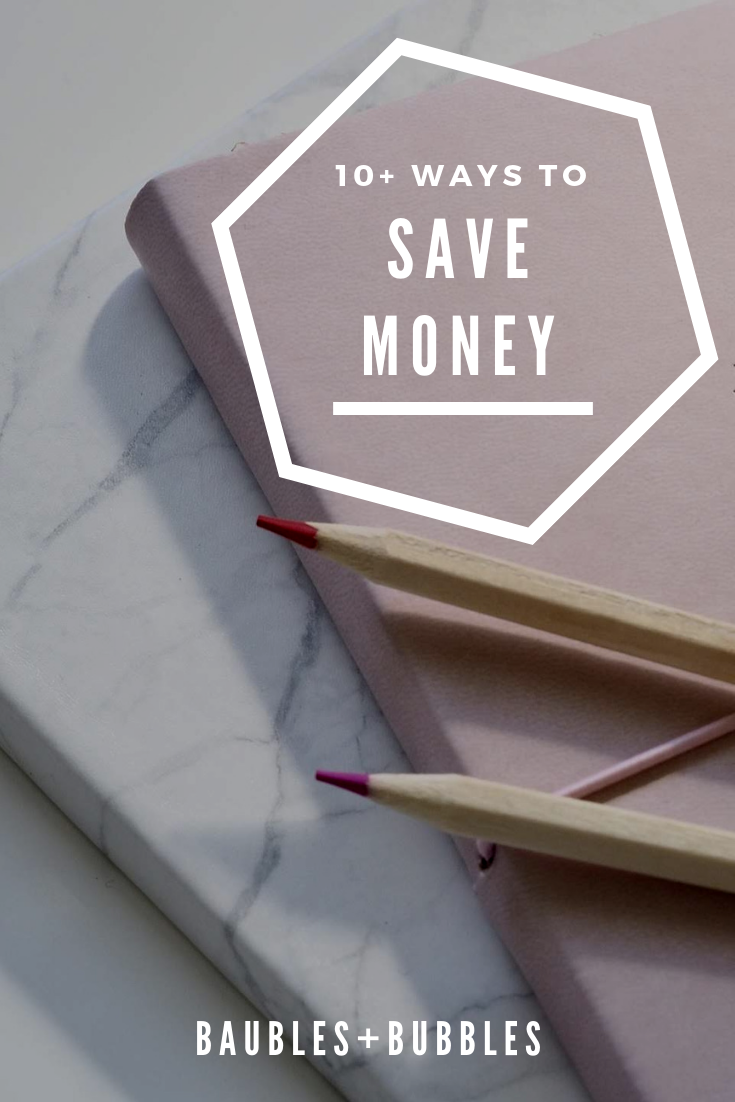 1 comment
Archives
Calendar
November 2023
S
M
T
W
T
F
S
1
2
3
4
5
6
7
8
9
10
11
12
13
14
15
16
17
18
19
20
21
22
23
24
25
26
27
28
29
30