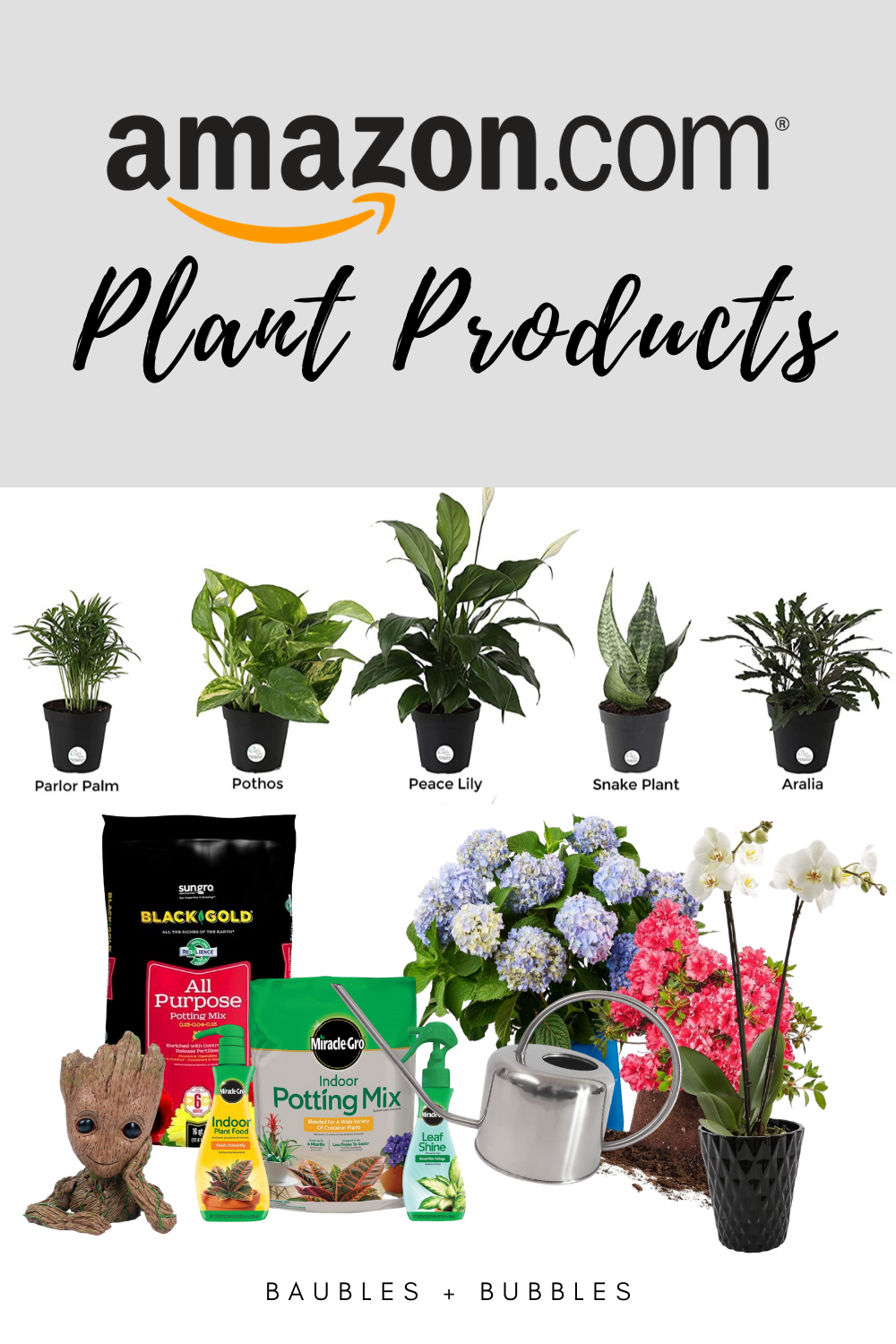 Lifestyle . Plants
Amazon Essentials: Plant Products
On May 30, 2020 by baublesbubbles
Are you a plant parent? I am! I love gardening and plant care. It started with a simple succulent. My obsession has grown far beyond that.
Amazon makes purchasing plant products easier than ever.
Disclosure: Some of the links below are affiliate links, meaning, at no additional cost to you, I will earn a commission if you click through and make a purchase.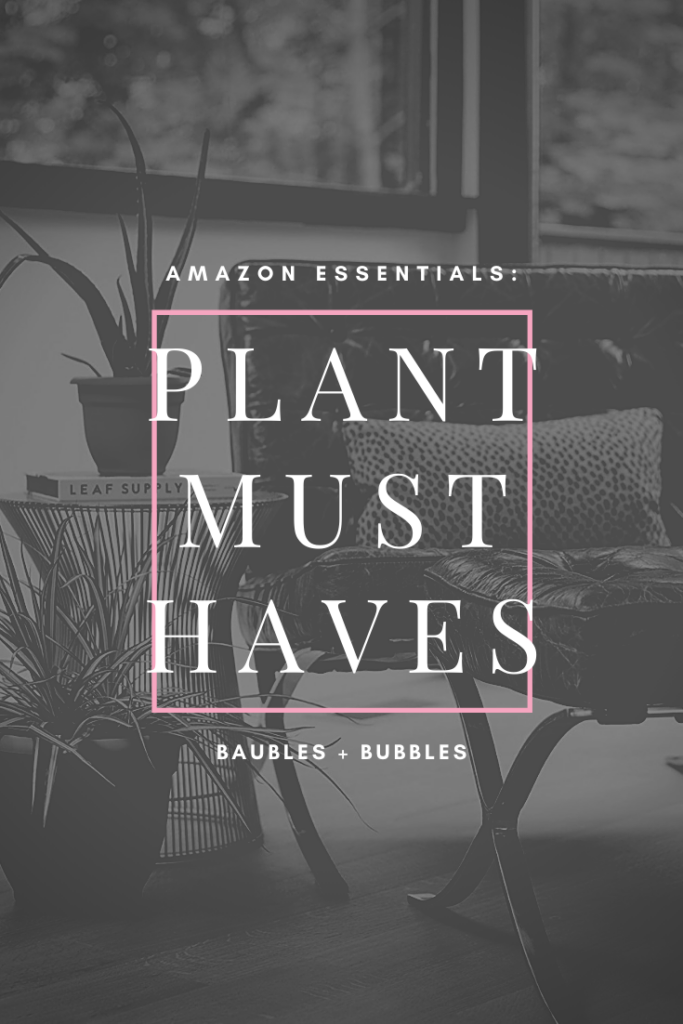 Plants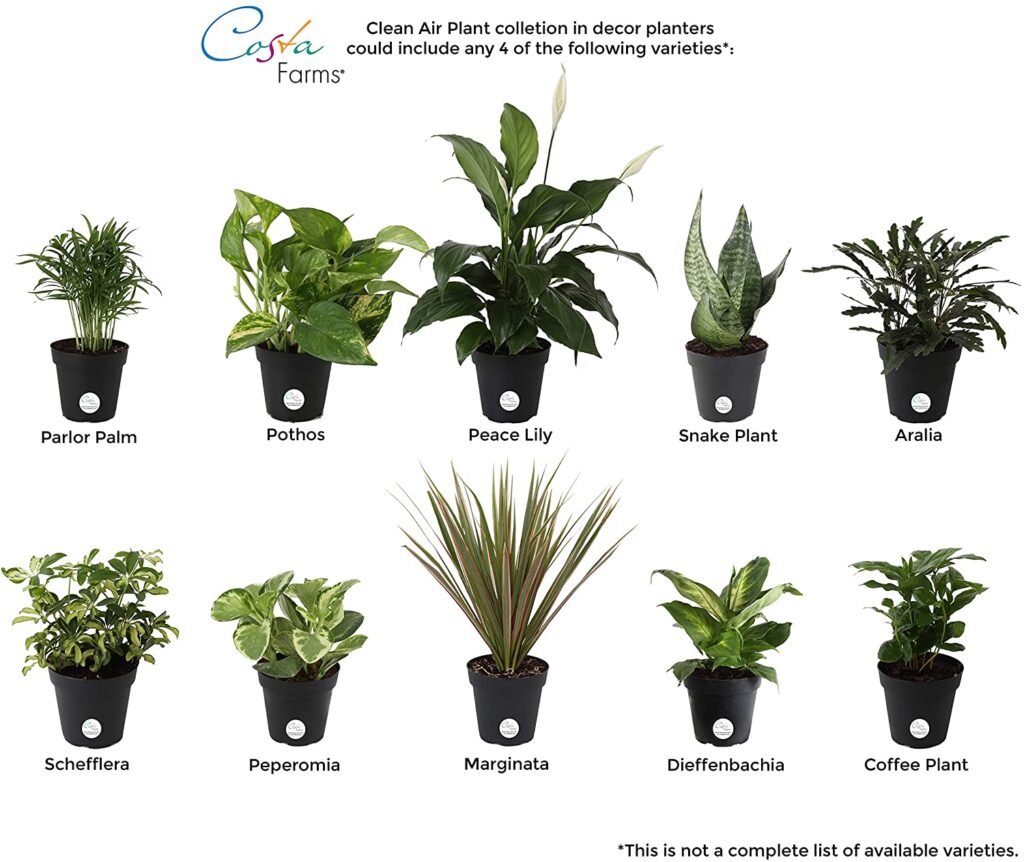 Traditional houseplants are available from many sellers on Amazon. My favorite seller is Costa Farms! I've had wonderful experiences with the company. I love that they offer plants in beautiful planters, as well as nursery pots. The most popular house plant package is this Clean Air-O2 For You Live House Plant Collection 4-Pack.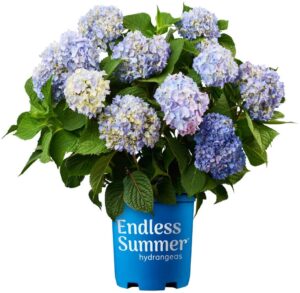 Spring and summer call for fresh, live flowers! Please note: live flowers are not available year round. I'll link my favorite flowers that are available on Amazon right now – Hydrangea, Drift Rose, Azalea.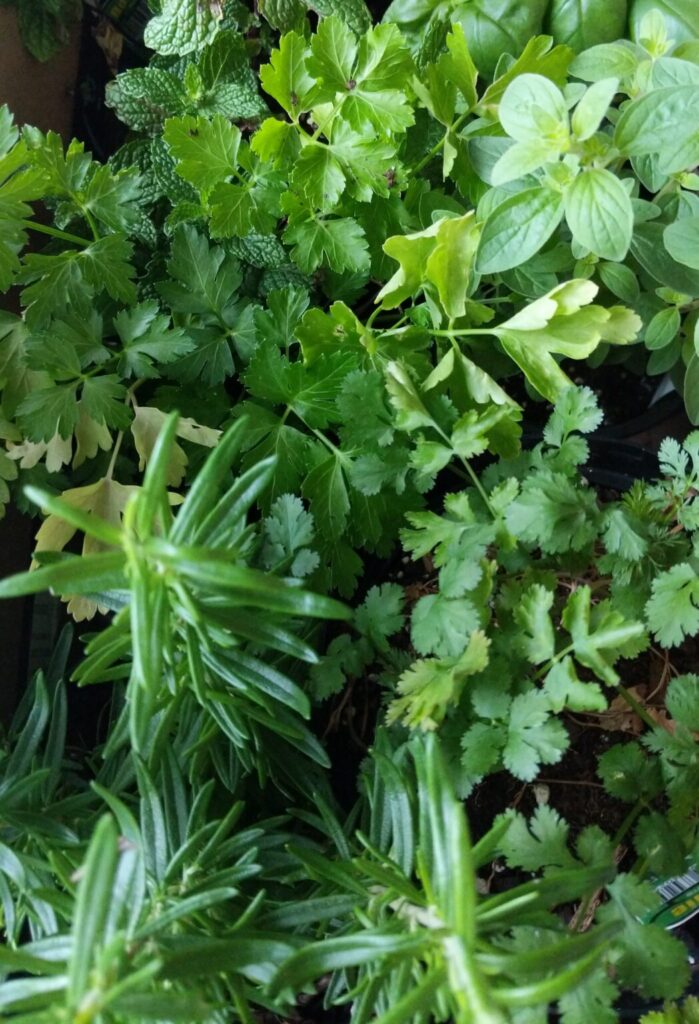 Herbs too can be purchased on Amazon. If you're interested in creating a DIY Cinder Block Herb Garden – check out my blog post!
Soil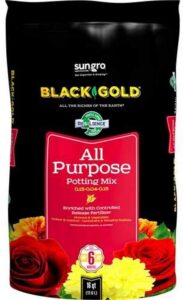 I love having soil delivered. So much easier and less messy! I order Black Gold 16-Quart All Purpose Potting Soil With Control on Amazon.
Planters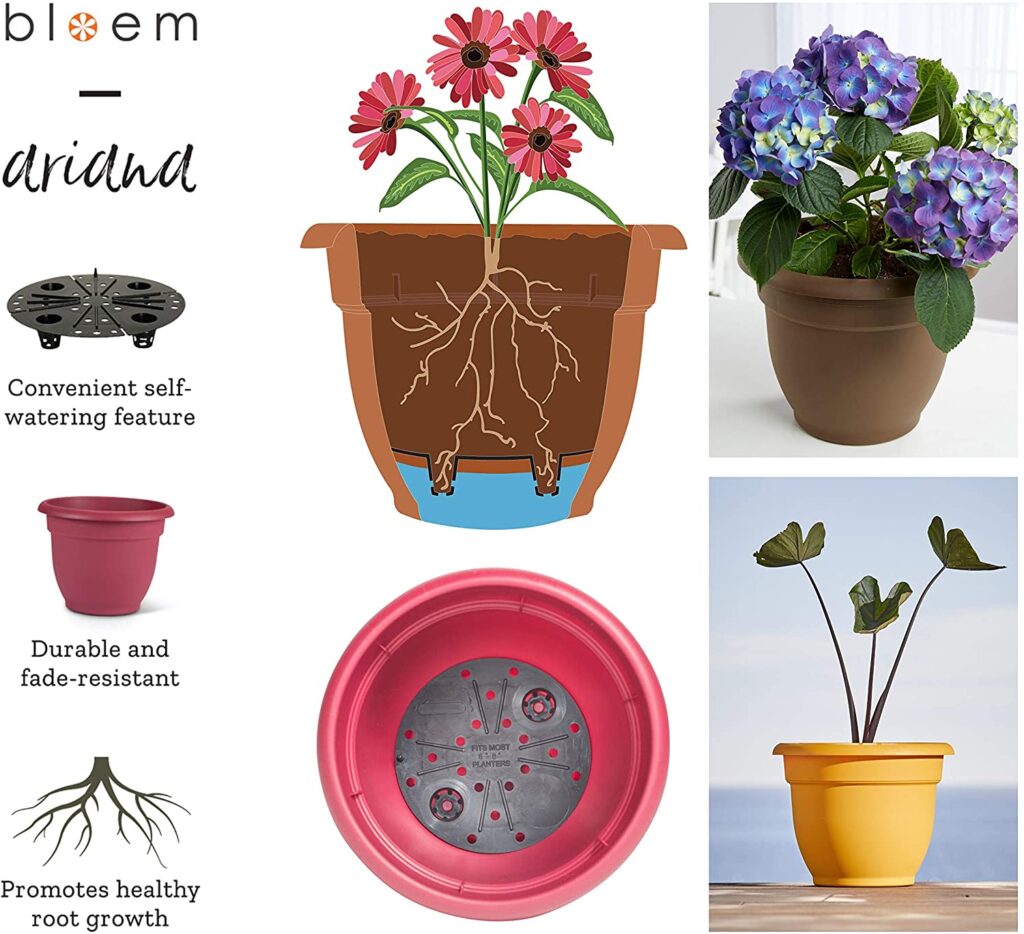 I love self watering planters. I'm a chronic over-waterer. Inexpensive self watering planters help! My favorite is the Fiskars Ariana Pot with Self-Watering Grid. It comes in many colors and sizes.The grid is removable, so you can transfer to other planters.
Neem Oil
Neem oil is not a fun product to need, but unfortunately plants sometimes get pests. Neem oil is the best way to treat your plants for pests. Bonide – Ready to Use Neem Oil is the easiest option.
Water Can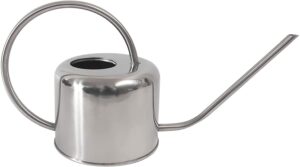 Truly you can use any container for watering. I prefer a skinny spout for better control. Spend a little more for a watering can you love the look of, that way you can display it in your home. Function AND Fashion, or whatever.
Plant Food
Your plant needs food during the spring and summer. The plant will grow more quickly and easily with a little fuel. I love Miracle-Gro products.
Bundles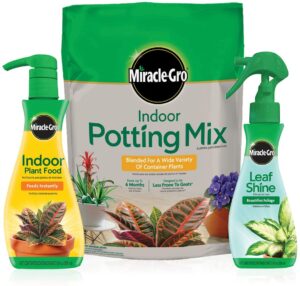 If you are new to plant care, this bundle is your new BFF. It's the perfect starter set of everything you need to keep your plant happy and healthy.
Plant Shears
Pruning is important for your plant's health. Cute & Fun pruning shears make the progress more exciting! Sporgard has cute sets on Amazon.
Propagation Station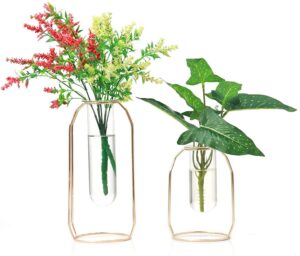 I love having a beautiful way to display the plants I'm propagating. It's so fun to be able to watch the roots grow in. These Test Tube Vase Planters are perfect for any space.
Rooting Hormone
If you like multiplying your plants, you need rooting hormone. It is a game changer! When you snip a clipping for propagation, dip your cutting in the powder before placing in water or moss. Garden Safe Rooting Hormone is my favorite.
Plant Trellis
Some plants like to climb. I love the look of a trailing plant. To give your plants something climb, consider Plant Trellis. I have Green Plastic Trellis for my english ivy. I want to build a pothos wall with a Wooden Trellis.
DIY Supplies
I love to re-purpose containers into planters. Coffee cans are the perfect size for most plants. My favorite way to display them is to spray paint the can a matte finish. This Matte Black Ultra Cover is amazing! (I have a DIY with this idea COMING SOON.)
Plant Gifts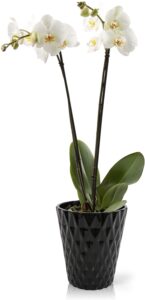 Did you know that you can send a live plant gift via Amazon? Color Orchids is my favorite store. I love sending a White Double Stem Phalaenopsis Orchid Plant to family and friends. Live plants bring so much joy to a space!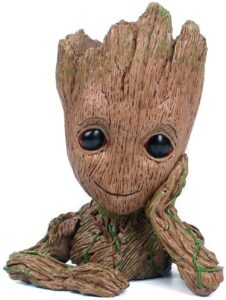 Amazon also carries many silly planters. I love to propagate a small plant and gift to friends in a fun pot. Dom has this Baby Groot on his desk at work!
What is your favorite Amazon plant purchase?
Xo, Madi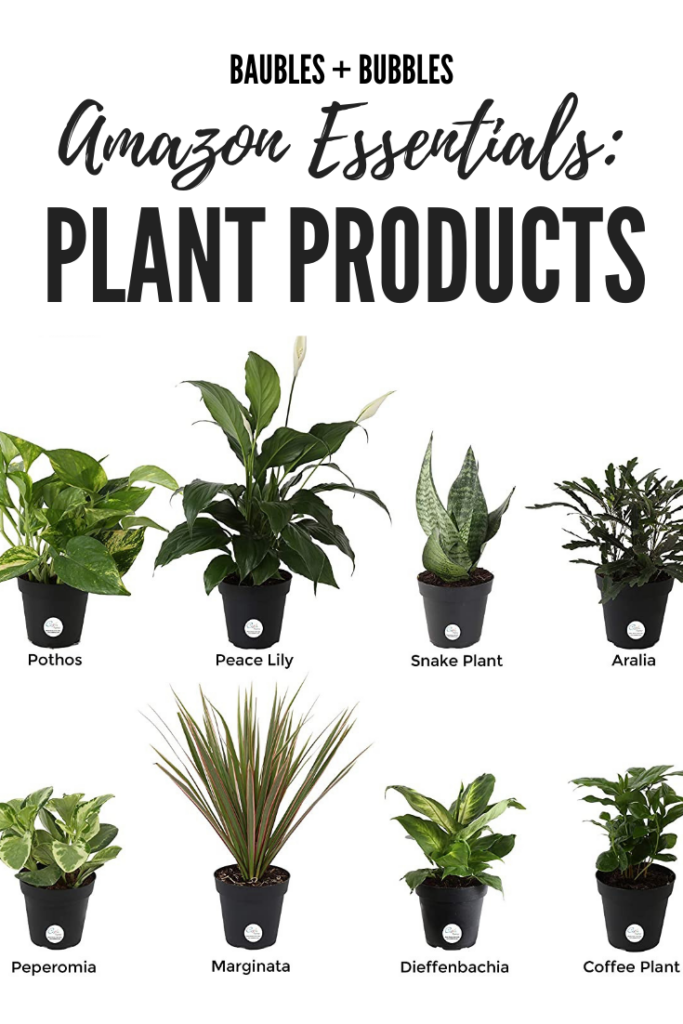 Archives
Calendar
November 2023
S
M
T
W
T
F
S
1
2
3
4
5
6
7
8
9
10
11
12
13
14
15
16
17
18
19
20
21
22
23
24
25
26
27
28
29
30