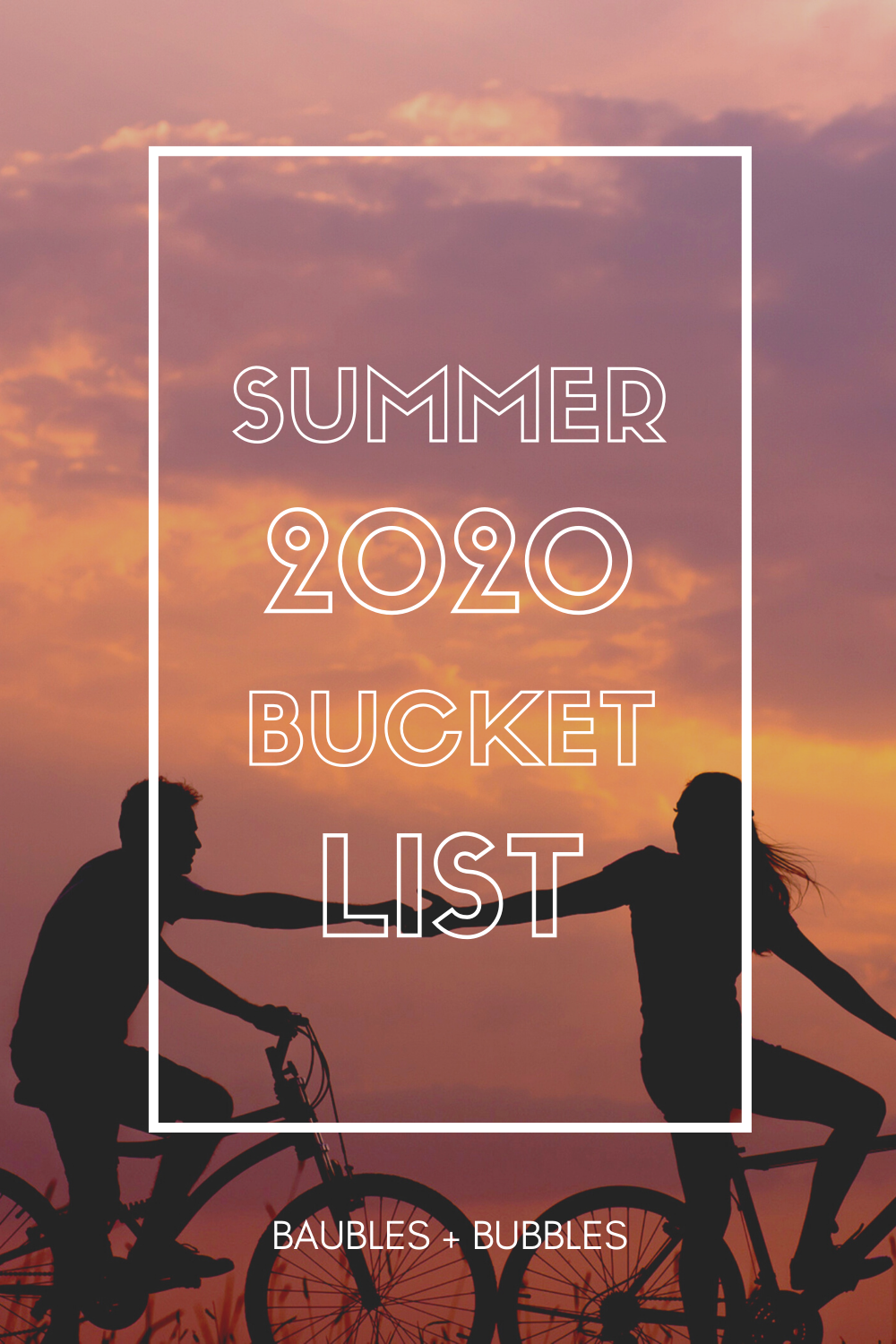 Lifestyle
Summer 2020 Bucket List
On June 14, 2020 by baublesbubbles
This summer is going to be different from most. Many of us are still safer at home as the COVID-19 pandemic and it's impacts continue to shape our plans for the year.
We plan to make the most of this crazy time. Here is our Summer 2020 Bucket List!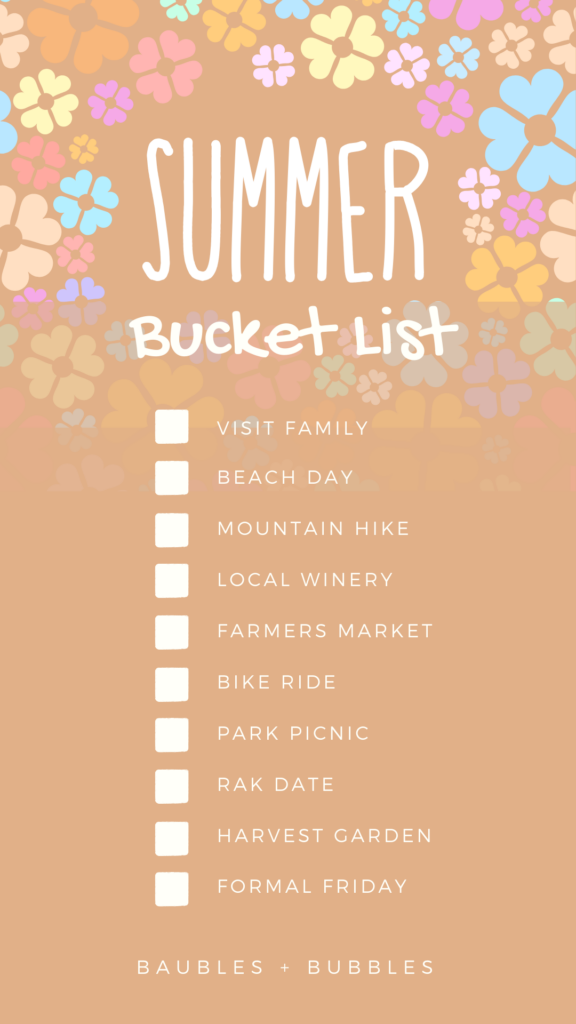 Visit Family
Beach Day
Mountain Hike
Local Winery
Farmers Market
Bike Ride
Park Picnic
Random Acts of Kindness Date
Harvest Our Summer Garden Crops + Flowers
Formal Friday
What is on your 2020 Summer Bucket List?
Xo, Madi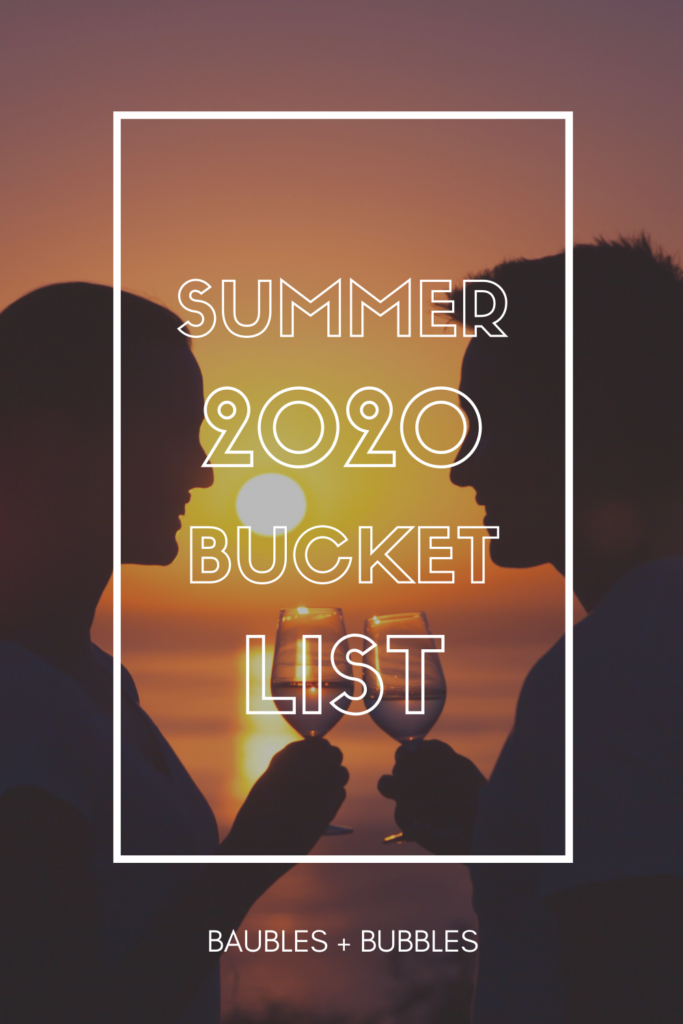 Archives
Calendar
November 2023
S
M
T
W
T
F
S
1
2
3
4
5
6
7
8
9
10
11
12
13
14
15
16
17
18
19
20
21
22
23
24
25
26
27
28
29
30