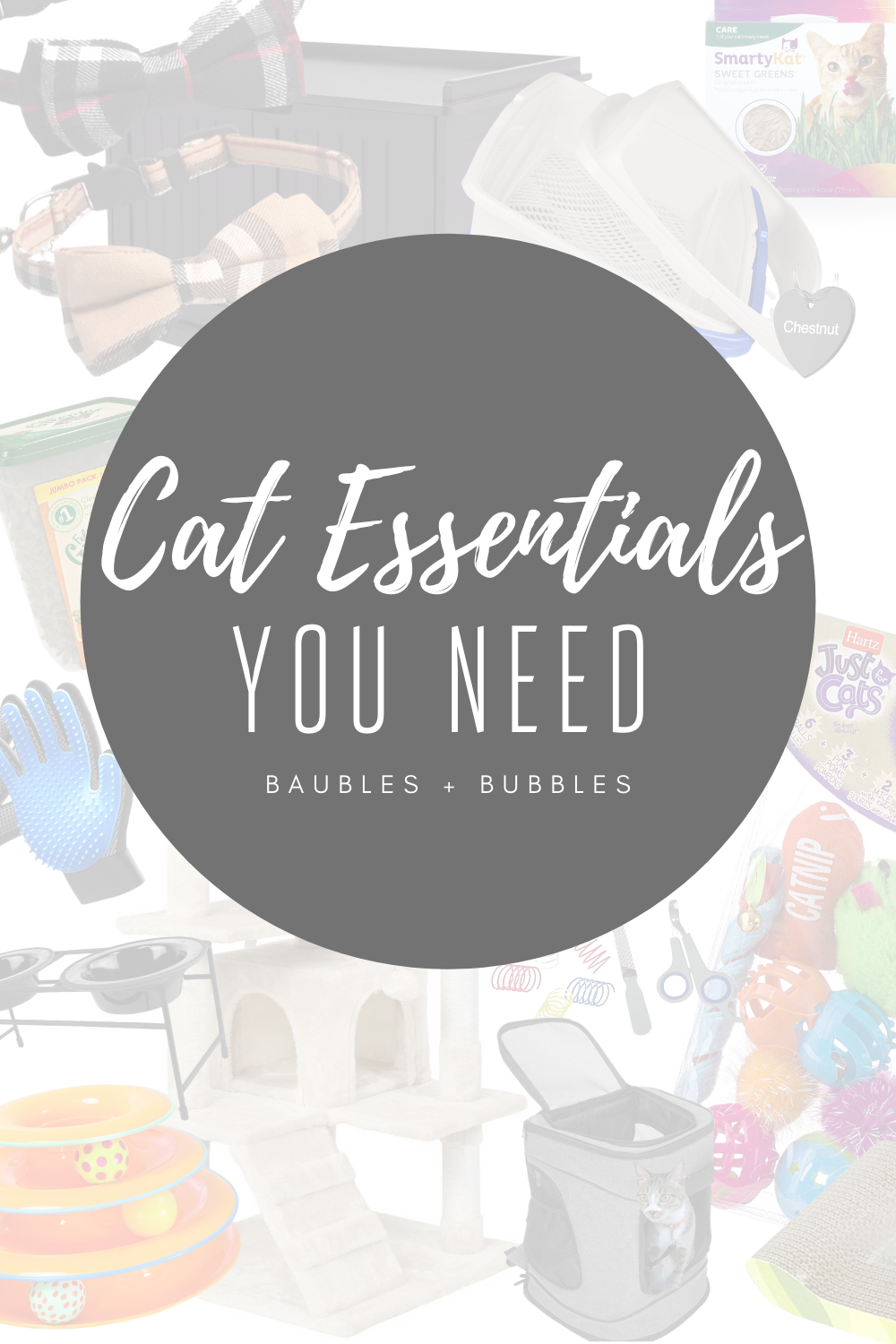 Lifestyle
Cat Essentials
On April 14, 2020 by baublesbubbles
To be a good pet parent you need lots of items. See our favorites in this Cat Essentials Guide.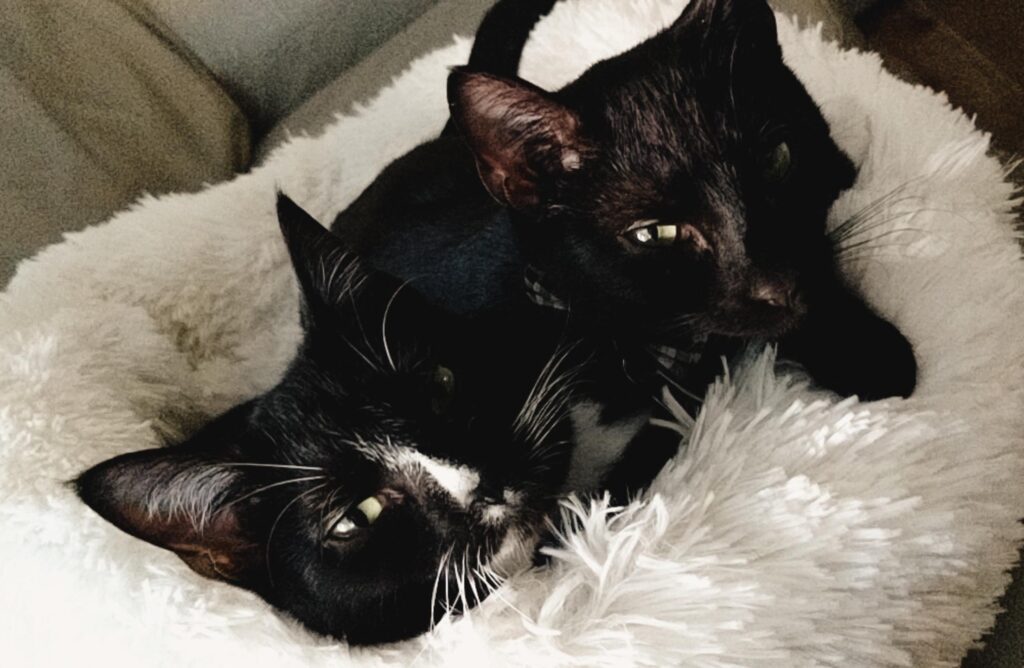 Disclosure: Some of the links below are affiliate links, meaning, at no additional cost to you, I will earn a commission if you click through and make a purchase.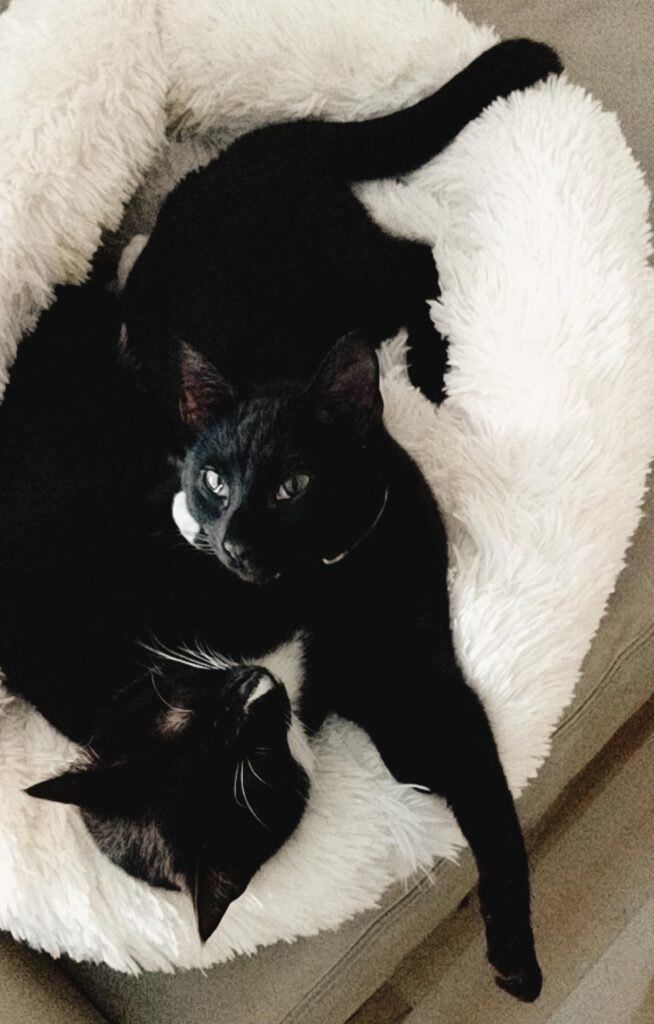 Basics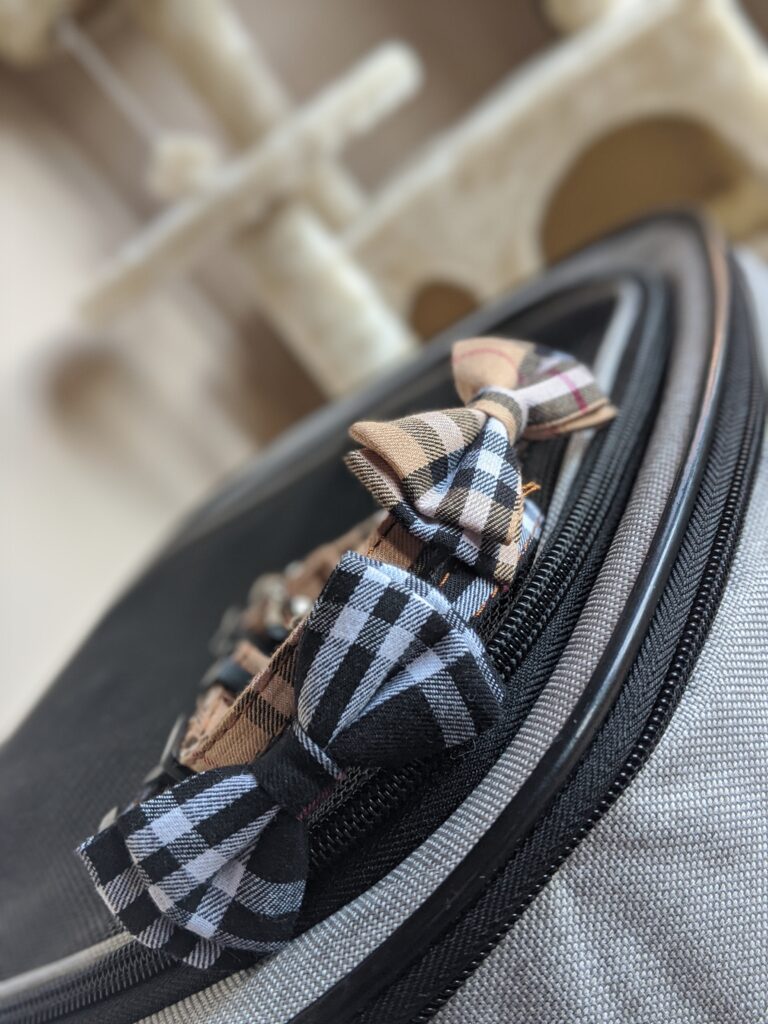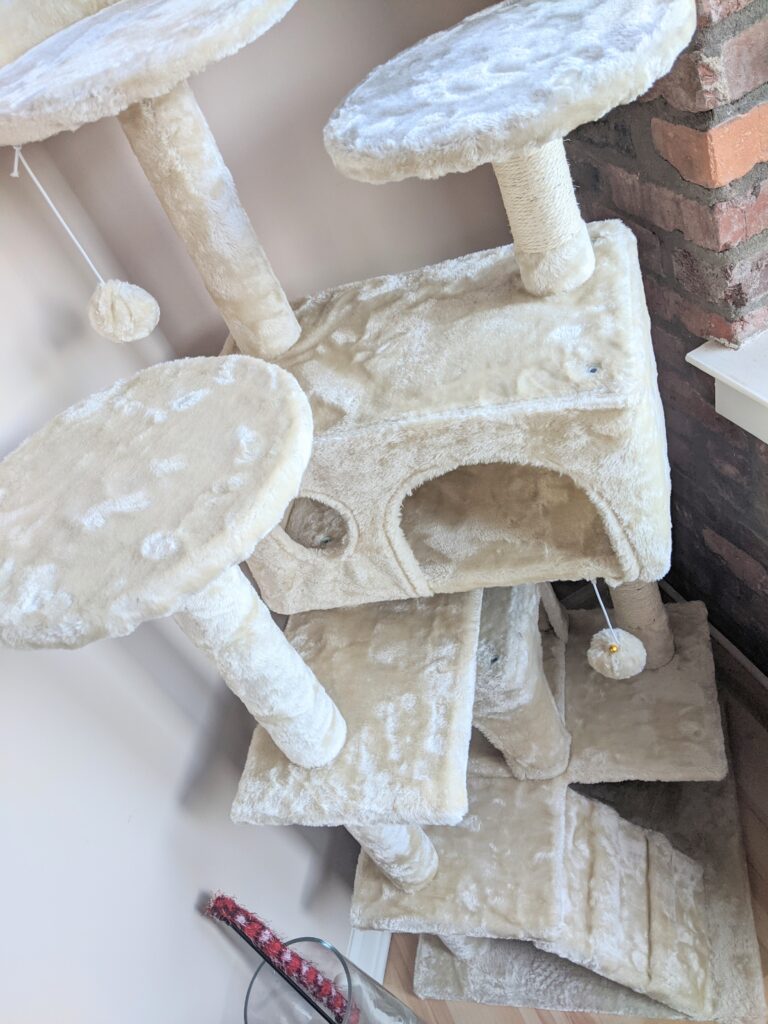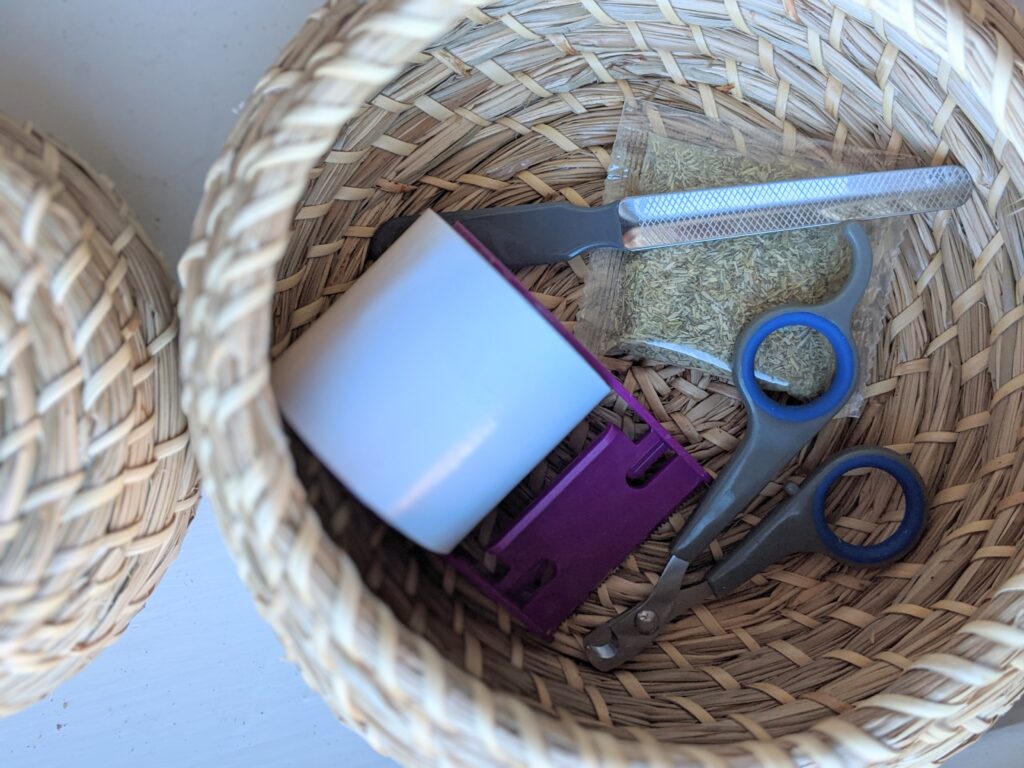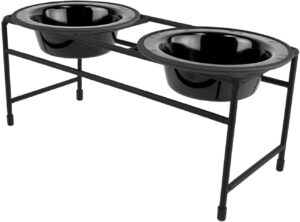 My sweet better half measured the cats to found the perfect height food and water bowls for them to stand and eat comfortably.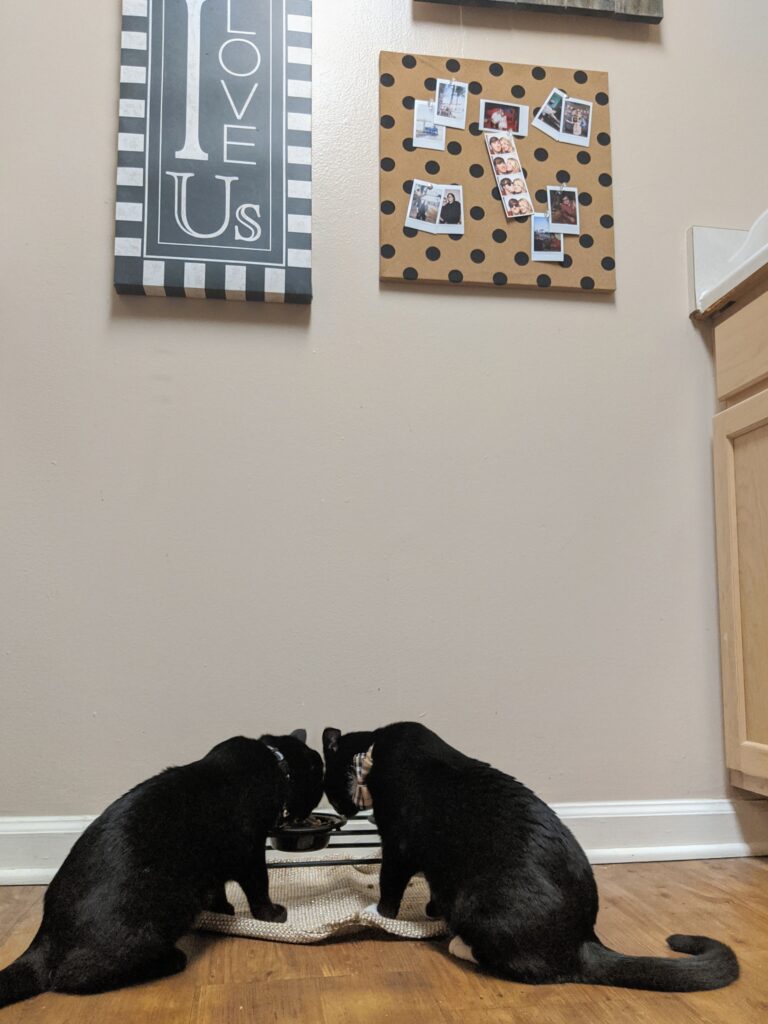 We have the x-small size. Our cats love it!
Food
Every cat is different. Consult your vet or adoption agency to find out what food is best for your cat.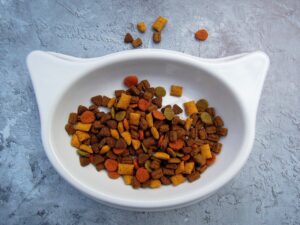 Once you find the best food for your cat, check out Target Subscription and Amazon Subscribe & Save. Both offer a discount and free shipping. Plus you get the piece of mind of knowing you'll never run out of the food your cat needs!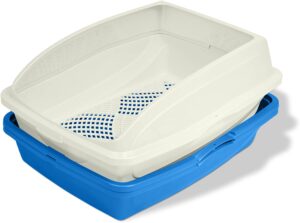 Of course you need a litter box, you know this. What you may not know is how much of a difference a litter box that both you and your cat love can make! We tried a few litter boxes, this Sifting Cat Pan + Litter Box is a clear winner! All you have to do if pick up and sift, then put sifter level in the bottom and pour litter over. Occasionally you top of the litter level. Surprisingly, it is the same cost as a typical litter box!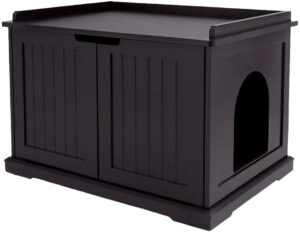 It fits perfectly in the Cat Bathroom Storage Bench. Sure an enclosure may not truly be ESSENTIAL, but it really helps. I love the love of ours.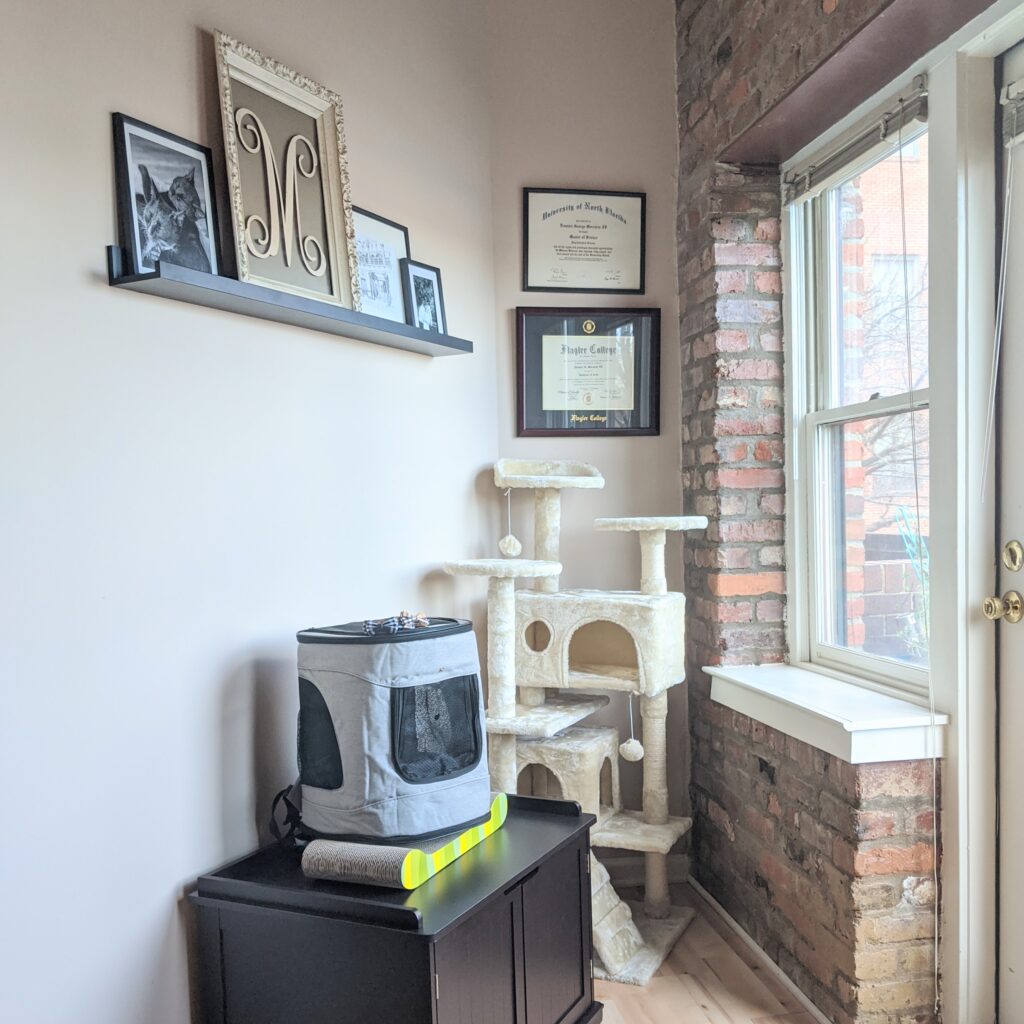 I appreciate that it prevents any smells or litter from escaping AND gives the cats a place to clean their paws before exiting. I feel like our litter box enclosure keeps the house clean.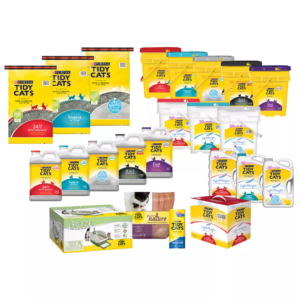 Litter is a personal preference. You and your cat have to like the litter. We use Purina Tidy Cats Non-Clumping 24/7 Performance Multiple Cats Litter. Our cats seem to really like it. It isn't dusty, with black cats this is important! It works very well with the Sifting Cat Pan + Litter Box.

Did you know Target offers subscriptions?! We have our food and litter delivered using the Target Subscription service. You get free shipping AND 5% off every order + your everyday 5% savings using RedCard.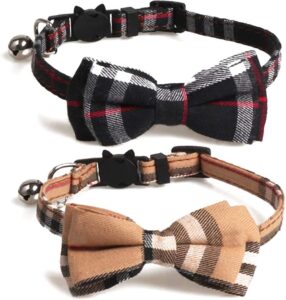 I'm obsessed with these Breakaway Collars with Cute Bow Tie and Bell. They look like a Burberry dupe.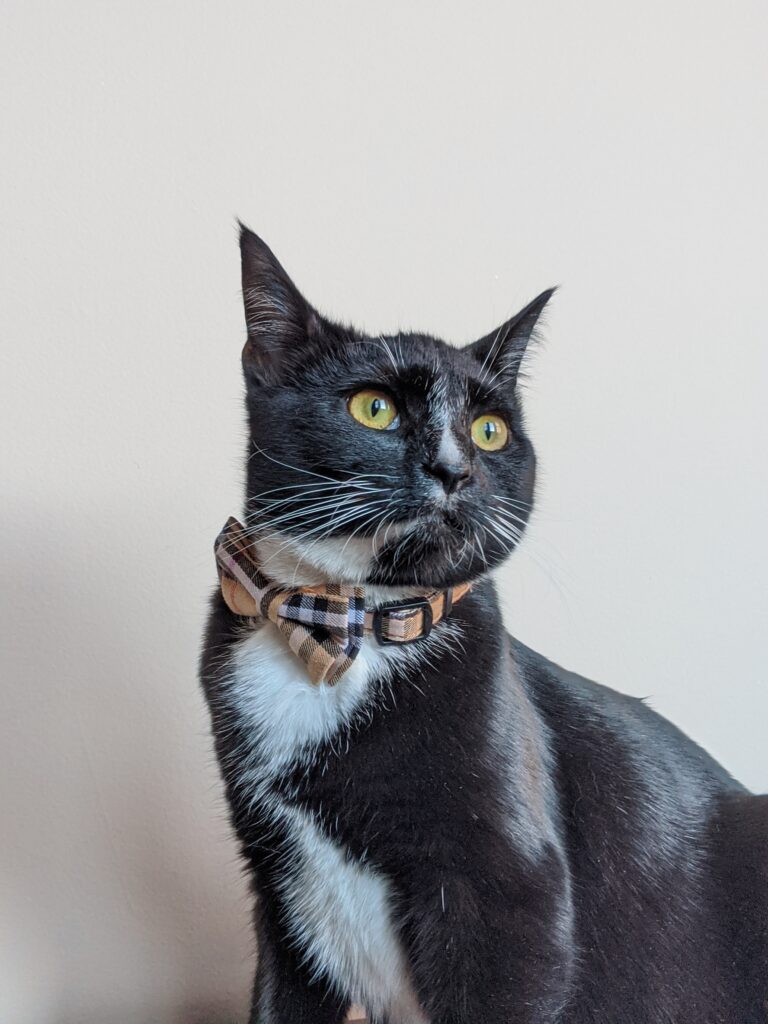 Our cats look so darn cute in them!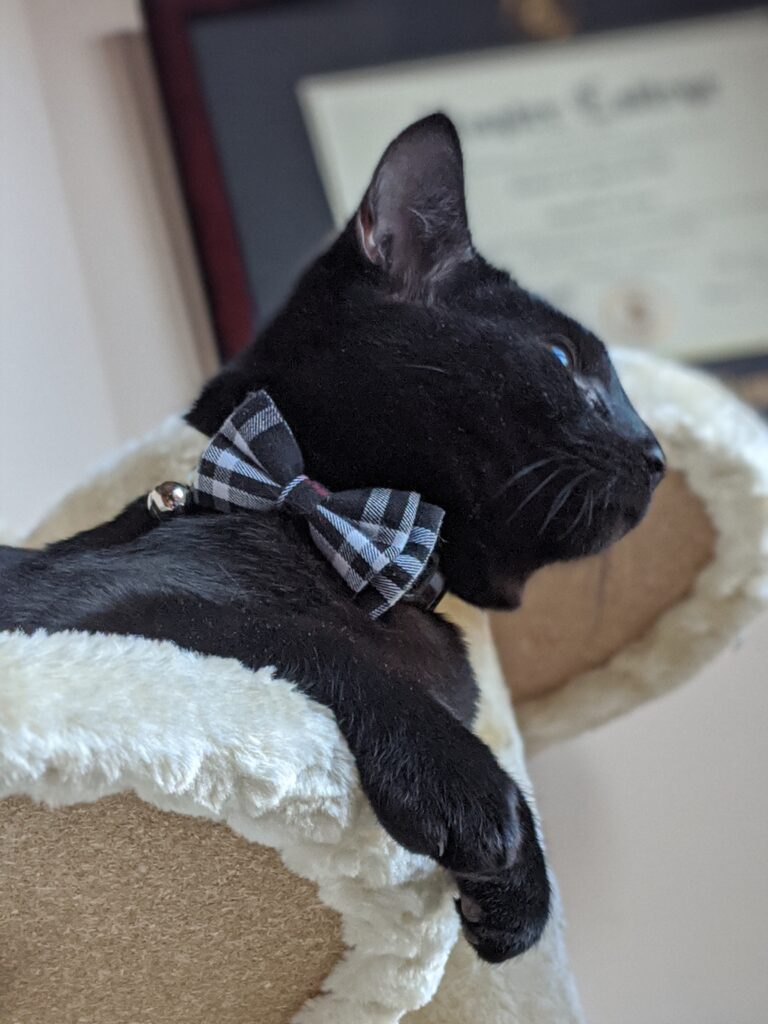 It makes my heart happy every time I see them.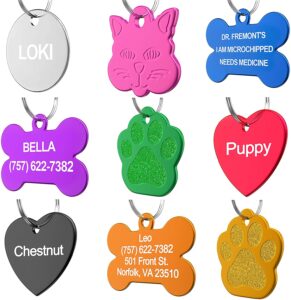 We order everything online, so of course we looked on Amazon to find Personalized Pet ID Tags. These are cute!
They come in many shapes and colors. Custom Engraving is included!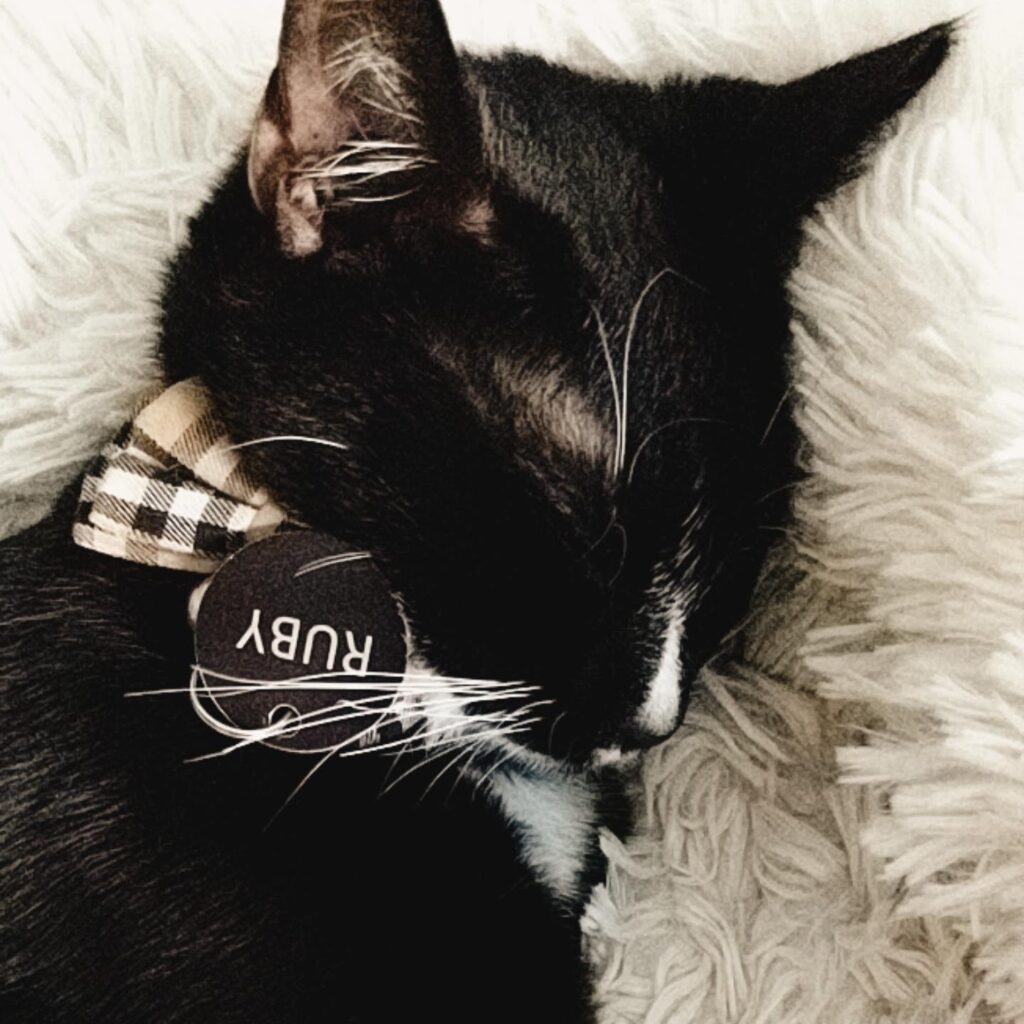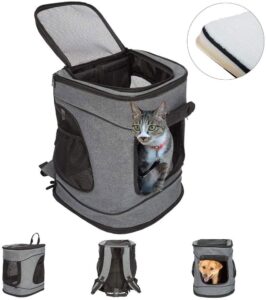 After much consideration, we opted for Pet Backpacks! We like that they are lightweight yet sturdy. They fold to be easily stored. The backpacks are airline approved, if ever we need to fly home.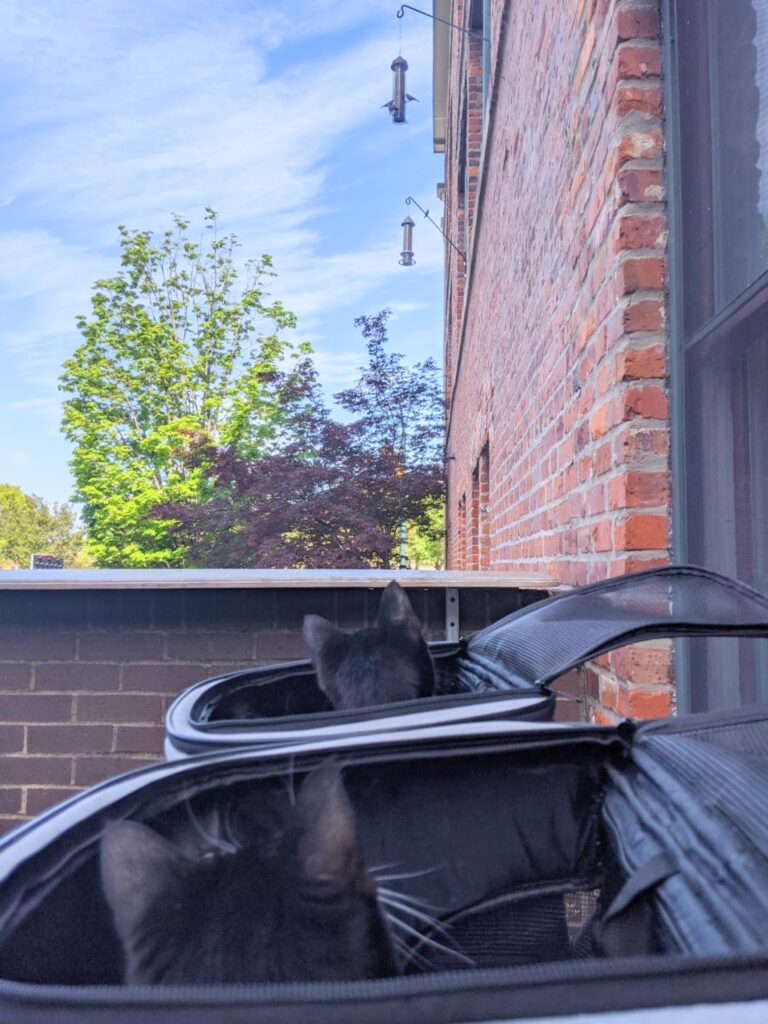 Our cats like their carriers! They willingly jump into their backpack for our afternoon bird watching on the patio.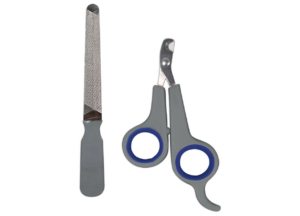 While I do not support declawing your cat, it is important to groom their nails. These nail clippers + file from Target were inexpensive and work very well.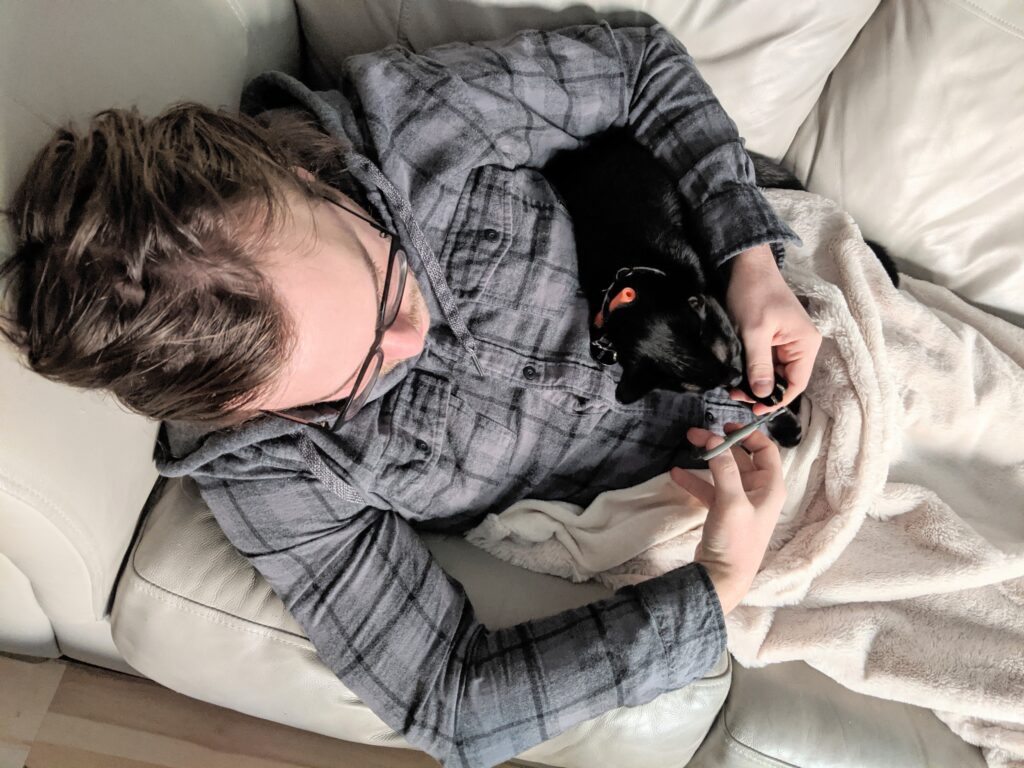 We leave the clippers in a tray on our coffee table so that they are easily accessible. We've found that we notice their nails while snuggling during the evening. It's easy to reach over, grab the clippers and take care of their nails while we are all comfortable. They truly don't care and just let it happen.
Brush or Comb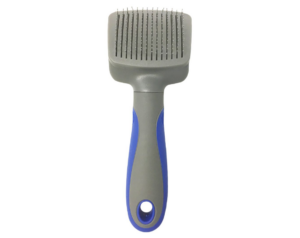 Our cats don't have long hair. They are pretty good about grooming themselves. We opted for a simple brush and these fun grooming gloves.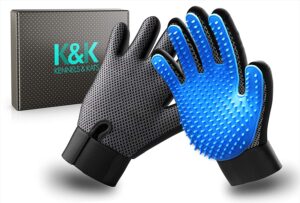 We have used the grooming gloves more often than the brush. It's fun and easy to slip on the gloves and pet your cat while snuggling. (Target usually has grooming gloves in stock if you can't find them on Amazon.)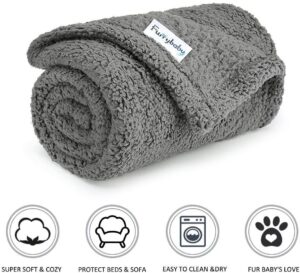 You don't need to buy a new blanket for your cat. Any blanket will do.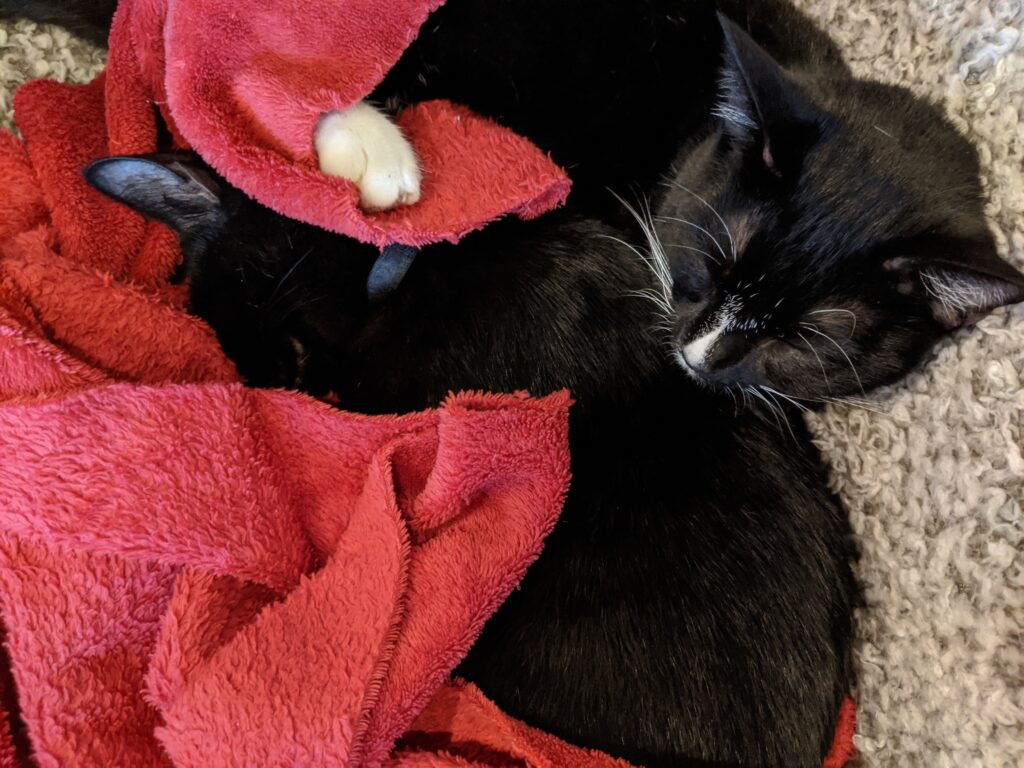 We took our cats each a blanket we had snuggled with before we brought them home. Cats are very sensitive to smell. Allowing a cat to become familiar with your scent, as well as add theirs, can make the transition easier for them.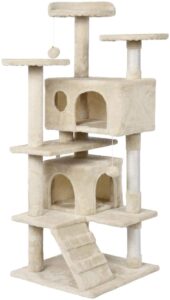 We love this Cat Tree Condo! It is located in our Cat Corner, their little part of the world. It is the perfect size. It was easy to put together. It cleans up nicely using our Dyson cordless vacuum.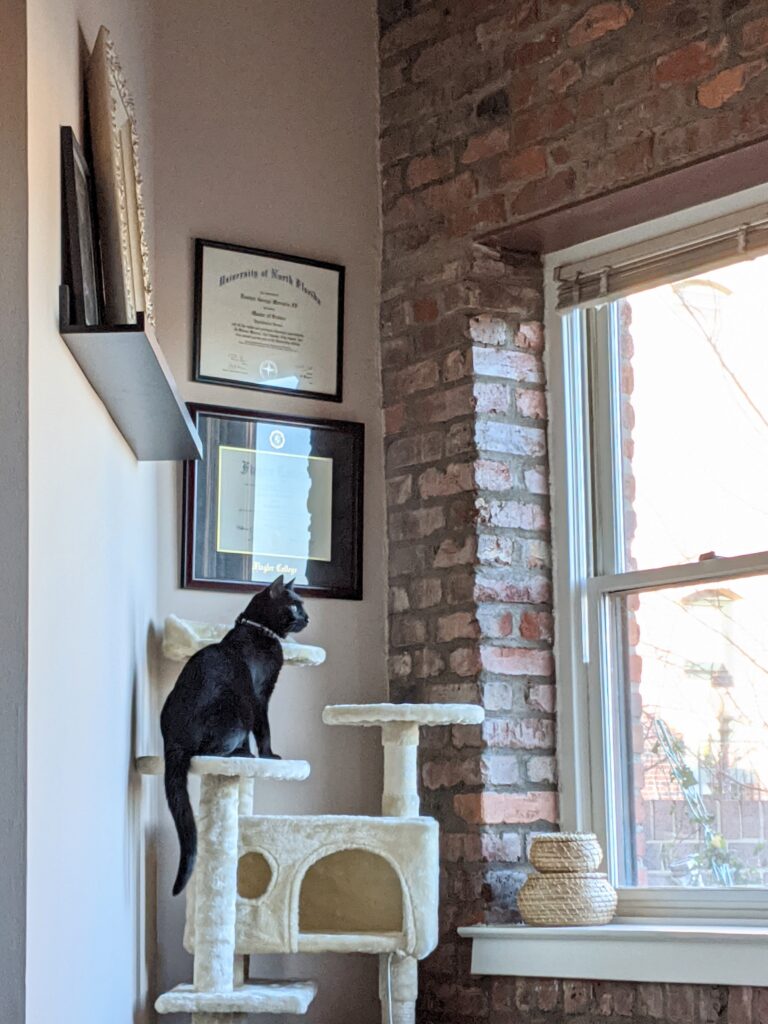 Our cats sit here for hours a day watching the birds or playing tether-ball with the hanging toys.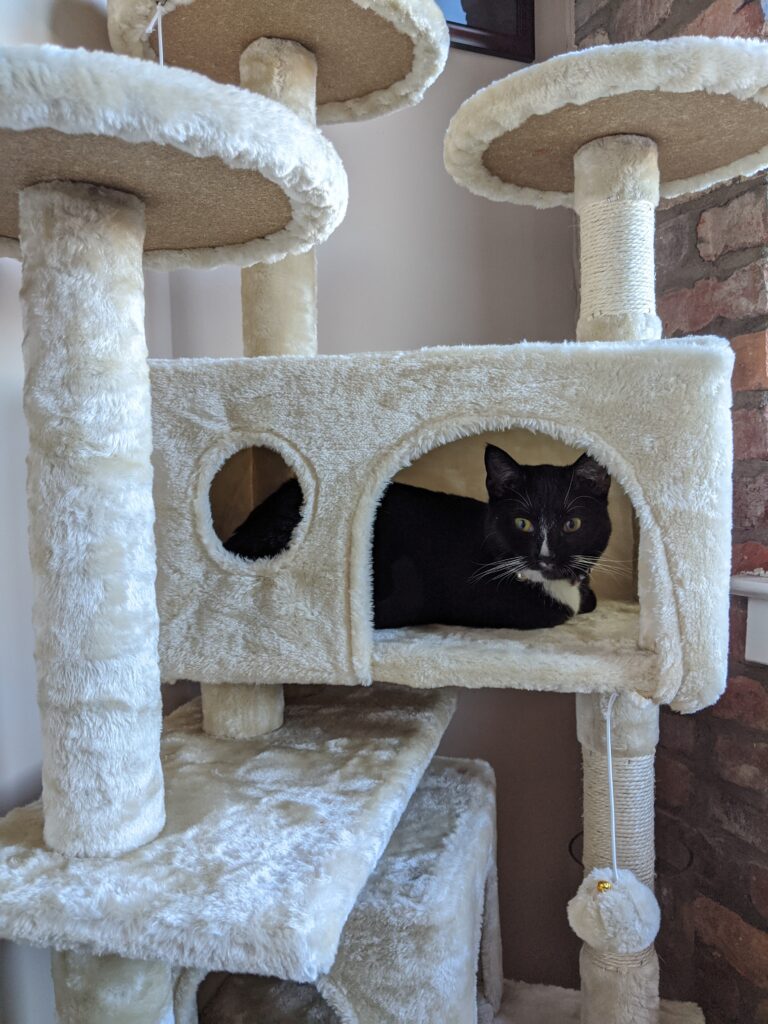 TOYS – See Below
Toys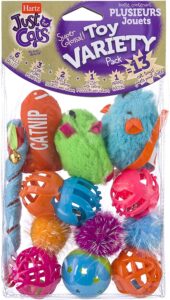 If you aren't sure why kind of toys your cat likes, I highly recommend this Variety Pack! It was the first toy set we purchased for our cats.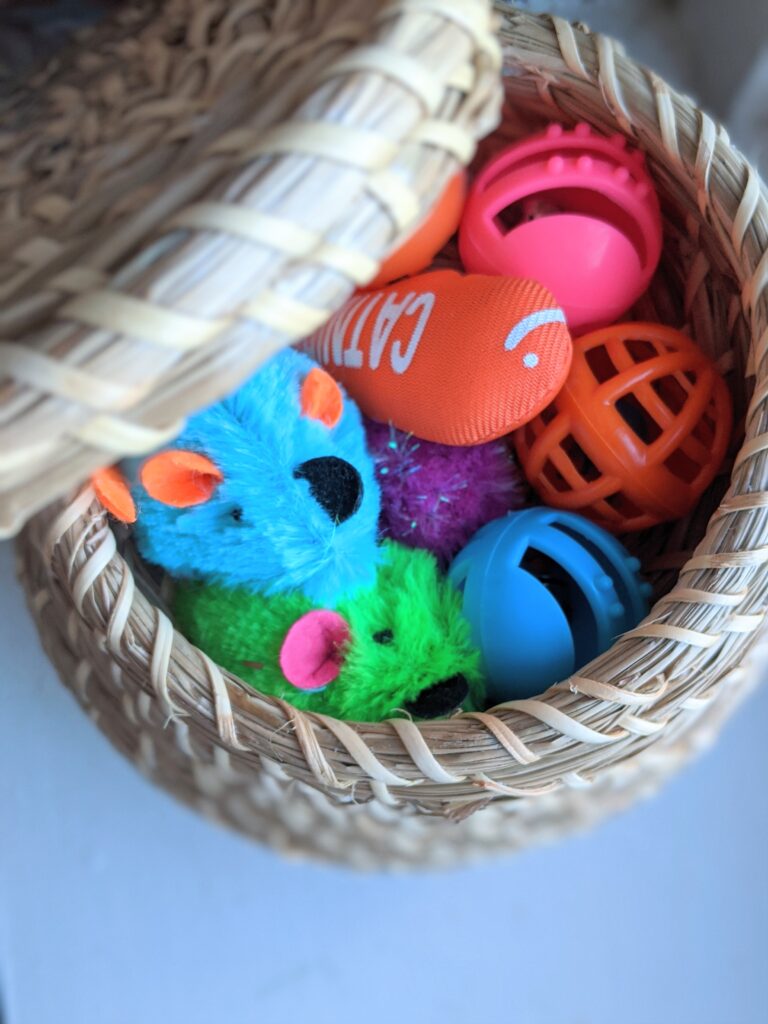 I would have never known that pom-poms are one of our cats favorite toys if I hadn't opted for a variety pack. Priced at just $3, it is a perfect sampling of cat toys.

This S way cat tunnel is a favorite at our house! They love hiding from one another in it.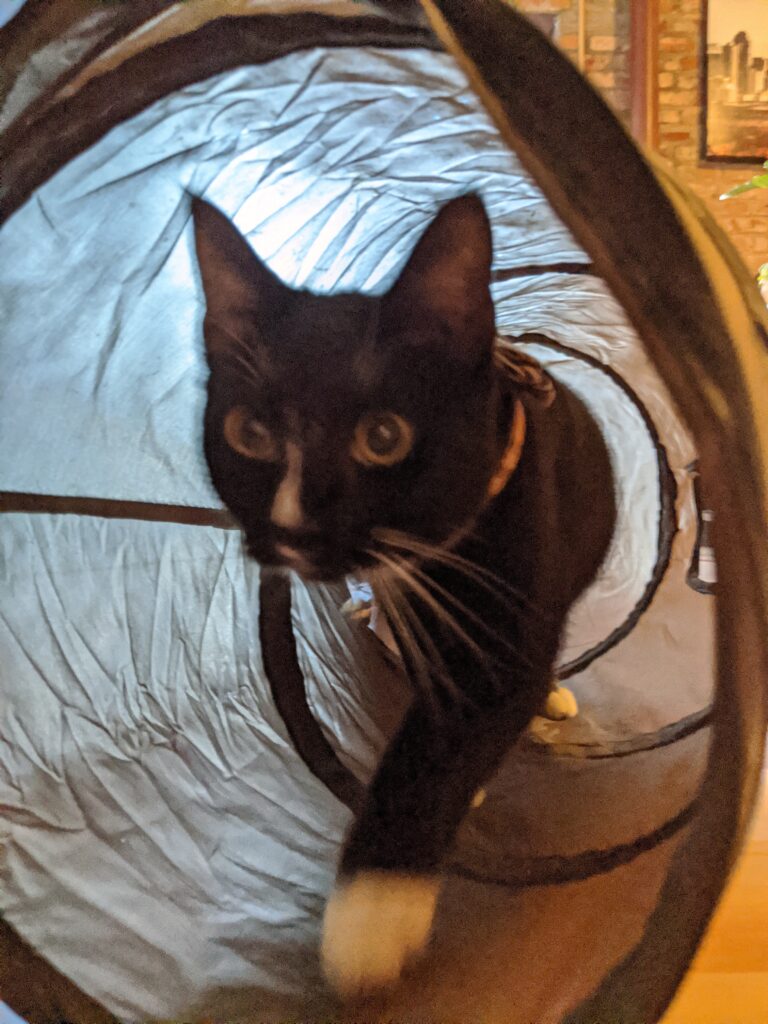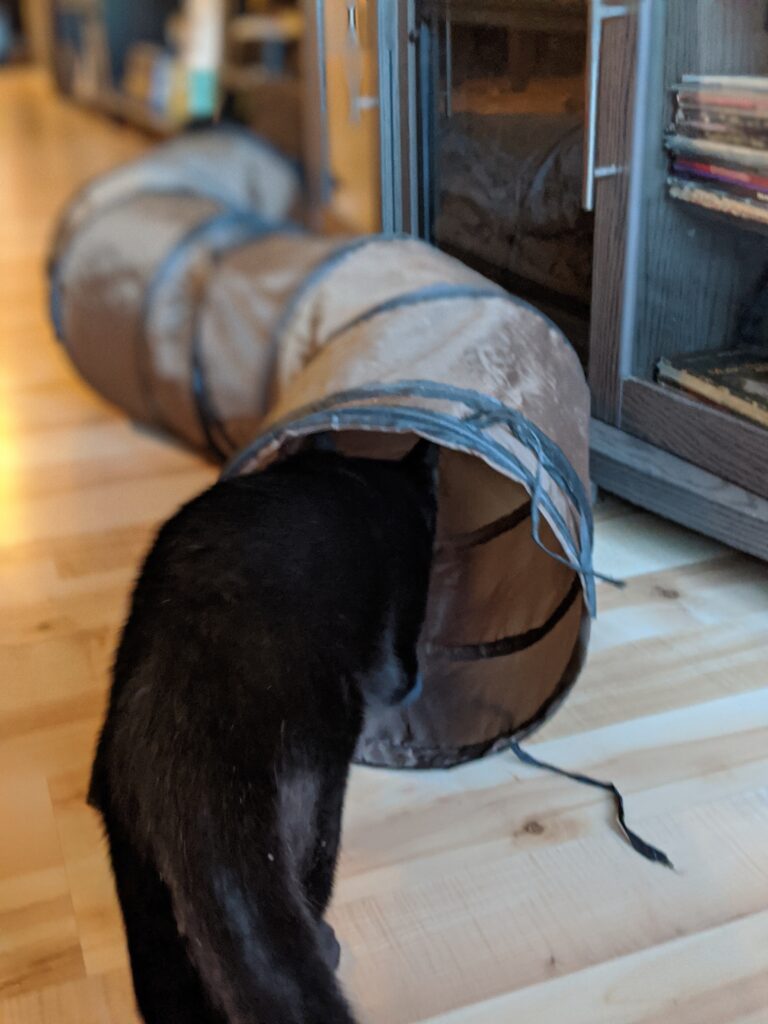 It's fun to watch them play, running in and out of the tunnel.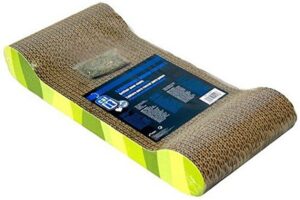 When we got our cats lots of people ton us to get a vertical scratching post. Our Cat Tree Condo has multiple vertical scratching areas. Our cats actually prefer this scratcher that sits on the floor. We have ours stationed just outside the entry to their Cat Bathroom Storage Bench. They love scratching after they exit litter box. Priced at $6, you can't beat it!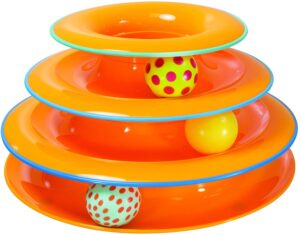 Interactive toys are key! Our cats are obsessed with this cat toy with 3 levels of tracks and 3 brightly colored moving balls to attract kitty's attention.The circle track with moving balls satisfies kitty's hunting, chasing & exercising needs.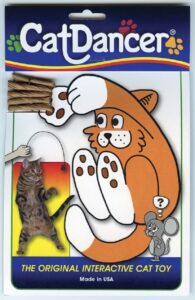 I do not understand why the cats go crazy over this Cat Dancer Interactive toy. I guess it may look like a bug to them. They will play with this wire & cardboard toy for HOURS.
*Bonus Cat Mom Hack: Put the Cat Dancer through the tops of the Cat Tracks Circle Cat Toy before you go to bed. Your cat will be entertained while you sleep.
This is one of our cats absolute favorite. She will play with Springs ALL DAY. We think she likes them because they are lightweight. She kicks them around the house. The only downside to this toy is how easily it gets stuck under furniture. We have to fish them out with the broom every morning.
Nerf Bullets
Both cats love Nerf Bullets. I wouldn't purchase them for your cat, but your cat may enjoy kicking them around if you have them! Ours love playing fetch with them.
Treats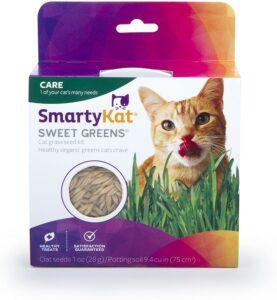 Our cats are obsessed with Sweet Greens Cat Grass! They love snacking on it. It has helped keep them out of houseplants as well. We have a snack station for their plant. My Mom even got this cute face planter for their grass! It always makes me giggle.
Do note that in our experience the cat grass wilts and dies about every month. We set up a subscription on Amazon Subscribe & Save. We save money and have a new starter kit automatically delivered each month!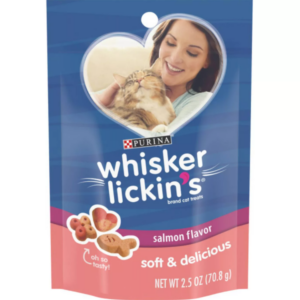 These Whisker Lickin's Tender Moments Salmon Flavor Cat Treats soft treats are the perfect snack for our cats. Target has the best price – just 99 cents.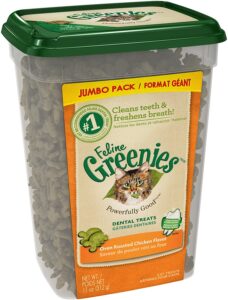 If your cat has nasty breath, try these Natural Dental Care Cat Treats. The crunchy texture and unique shape clean teeth and reduce tartar, while also serving as a cat breath freshener.
Comfort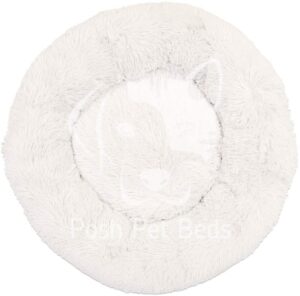 You have a comfy bed, your cat deserves one too. Enter The Original Posh Plush Pet Calming Dog or Cat Bed.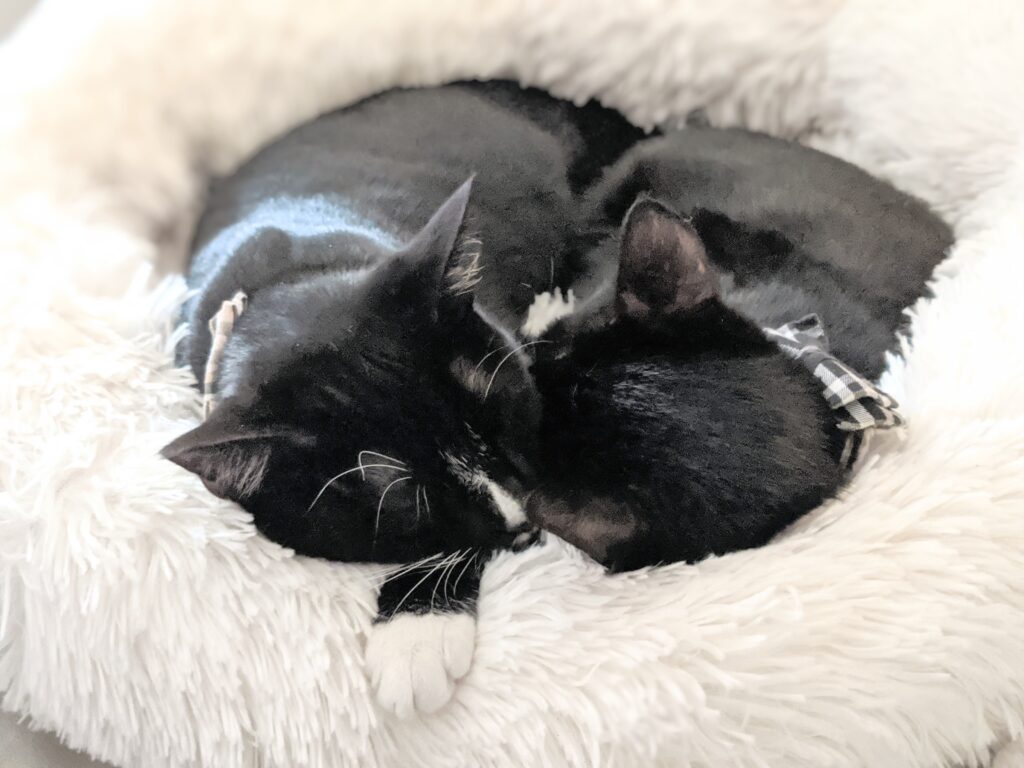 Plus, let's be honest, it looks super cute in photos.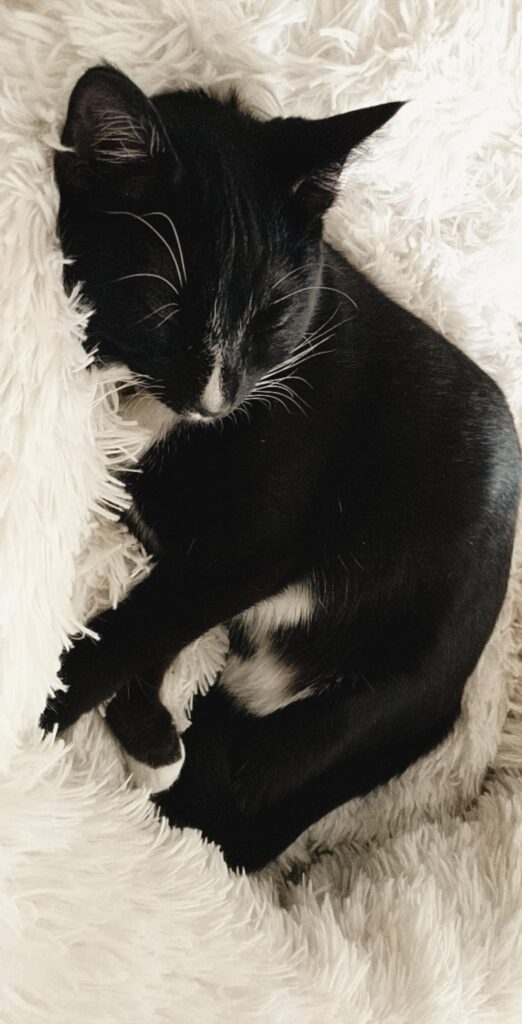 Is there anything as adorable as a sleeping cat?!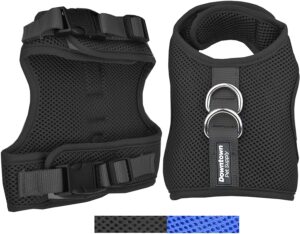 This harness is easy to get your cat in and out of. It feels secure. We have size small. Very inexpensive for the quality!
For You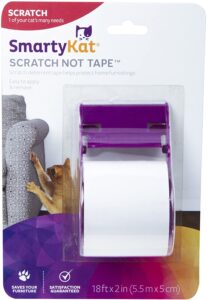 If your cat starts scratching your furniture, this will help! We added this Scratch Not Tape to the pieces we most cared about when we got the cats. Fortunately, they have yet to scratch our furniture for fun. We haven't needed to retape anything.

Burt's Bees Dander Reducing Spray helps you groom your cat with gentle, natural ingredients that help keep your kitty fresh naturally. If you or someone in your family has a mild cat allergy, we've found this spray to be very helpful. We spray it on our grooming gloves before petting the cats.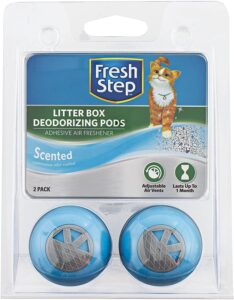 Fresh Step Litter Box Deodorizing Pods act as a cat deodorizer for litter box by removing cat litter odor, leaving litter box smelling fresh and clean. The Cat Bathroom Storage Bench keeps most of the odor under control. These Deodorizing Pods control the rest. Priced at just over $1 on Amazon.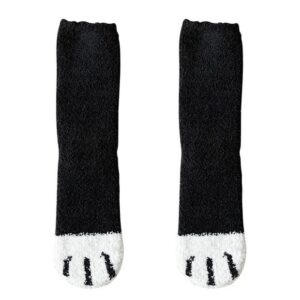 I love fuzzy socks. When I discovered that they had matching cat style socks, I instantly placed an order.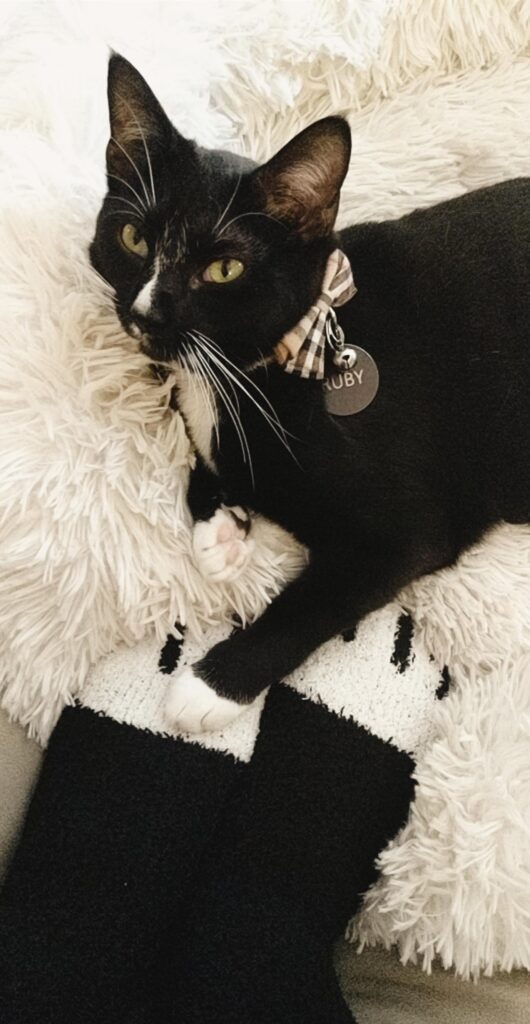 I leveled up as a Cat Mom when I got these matching socks.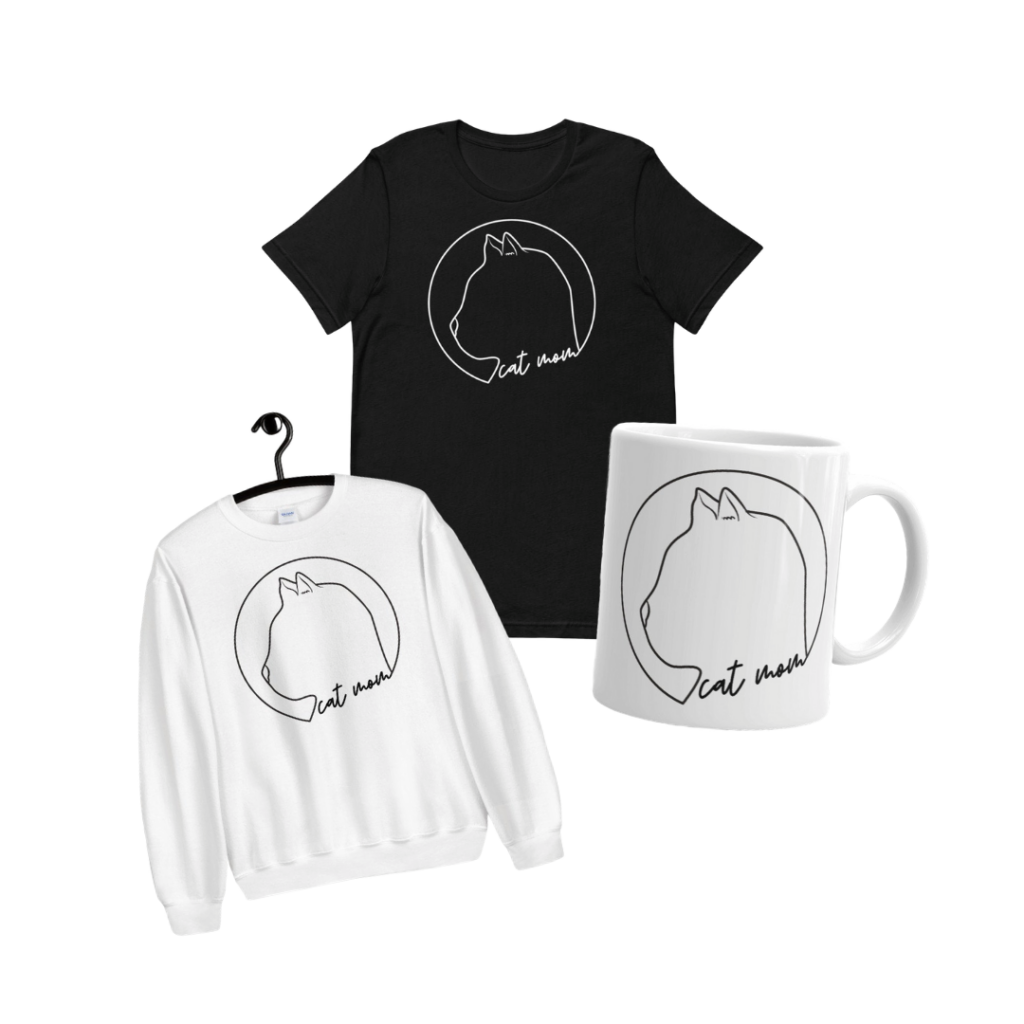 Rep your pet parent pride with these adorable Cat Mom products.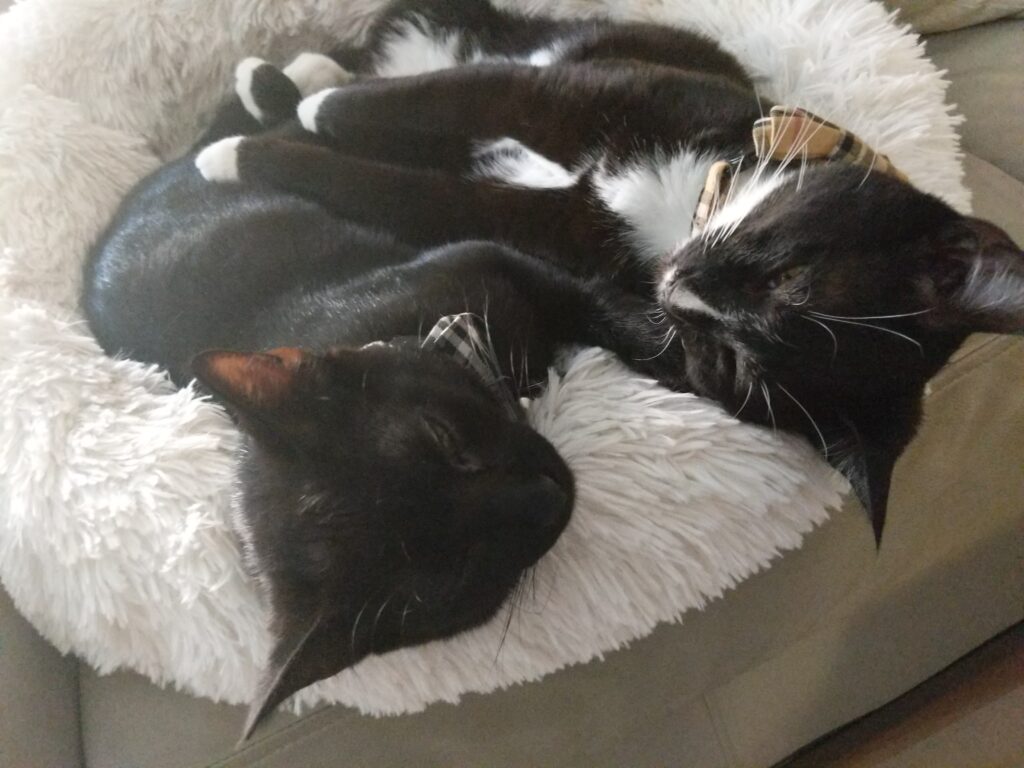 Did I miss anything? What are your must have cat items?!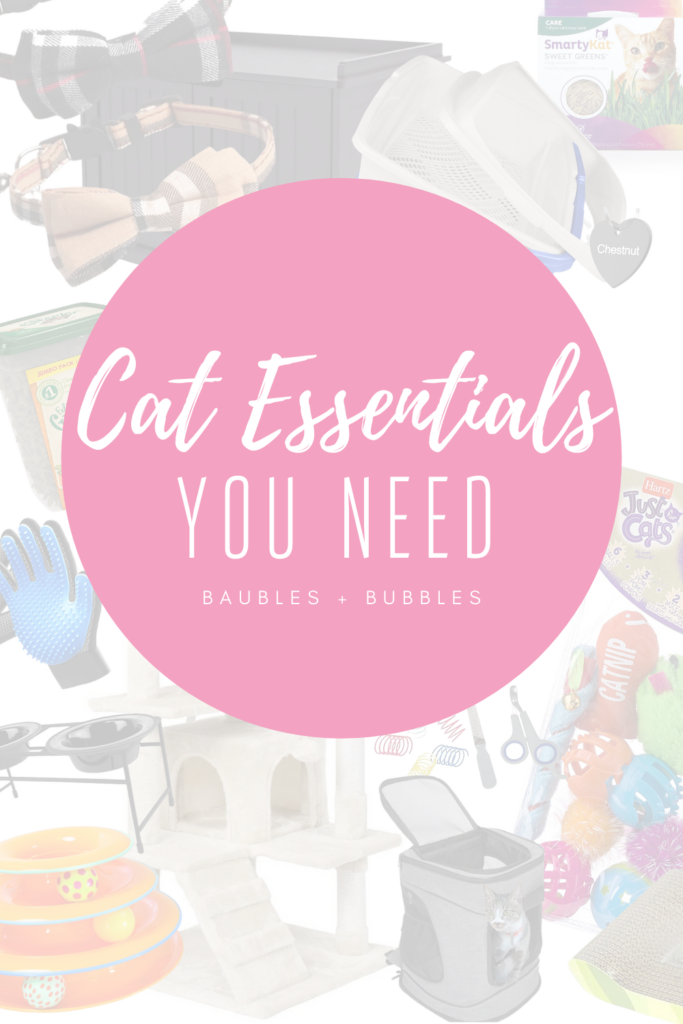 Xo, Madi
Archives
Calendar
November 2023
S
M
T
W
T
F
S
1
2
3
4
5
6
7
8
9
10
11
12
13
14
15
16
17
18
19
20
21
22
23
24
25
26
27
28
29
30